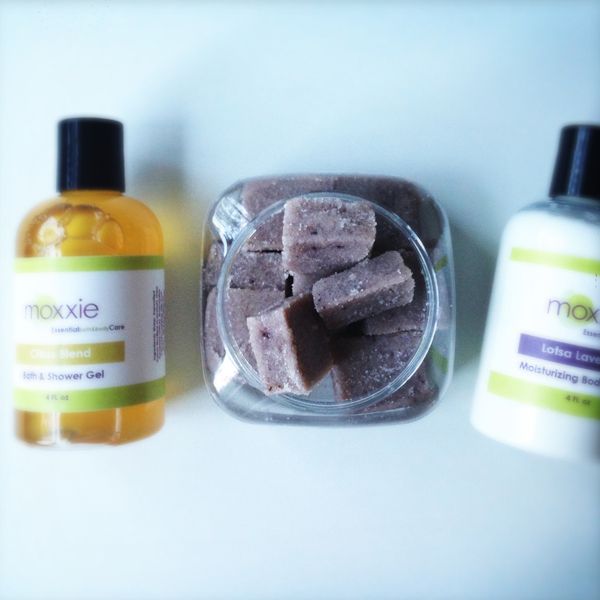 if there's one thing i love it's a well-stocked shower. i'm not the most loyal customer when it comes to bath and body products because i'm always game to try something new and have options to choose from when i suds up. but no matter what, i like natural products that smell nice – no heavy scents, no ingredients lists that read like a chemistry text book, you know.
so i was stoked to introduce
a few new products
to my line-up recently. now i have a new favorite trio that meets – exceeds, actually – my criteria. and might just make a returning-customer out of me yet!
the star of the show is this rad lavender
solid sugar scrub
. it comes in handy little squares so you grab one and scrub away. it smells like a dream and is so rad for dry skin.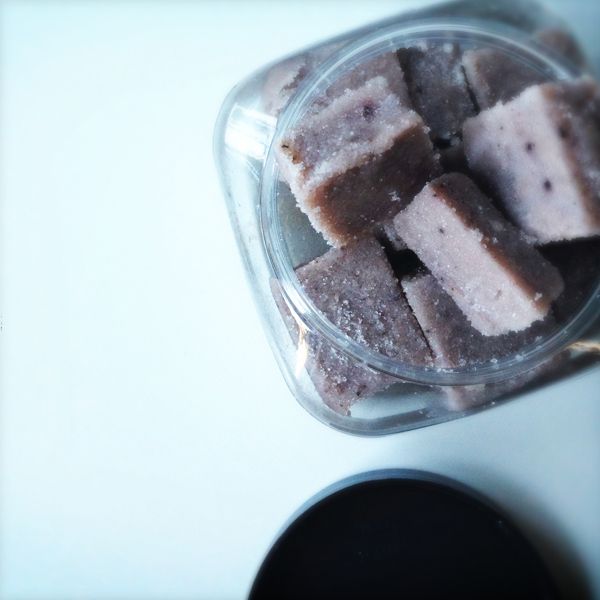 and then there's the
citrus shower gel
that smells so good it's not even funny. then i follow it all up with a little post-shower lavender
body lotion
and my skin feels amazing and i smell like a spa day.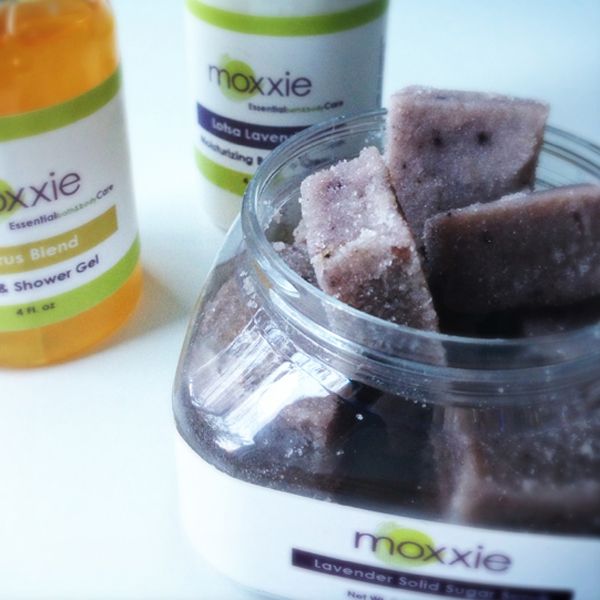 big thanks go to
moxxie
for treating me to a box of these beautiful products! i also loved their peppermint and tea tree
room and body spray
. i love giving the room a spritz when it needs a dose of fresh energy (so, you know, every day). they also have a peppermint
body balm
that's like a solid lotion that comes in a push-up dispenser which i'm setting aside for summer – cooling peppermint on a warm day sounds so nice.
thanks,
moxxie
!