i ordered bonzo his first pair of
cons
- now that he's such a pro with the walking, i thought he deserved a pair of big boy shoes.
they're just a little harder for him to walk in but what they lack in practicality they more than make up for in cuteness.
behold: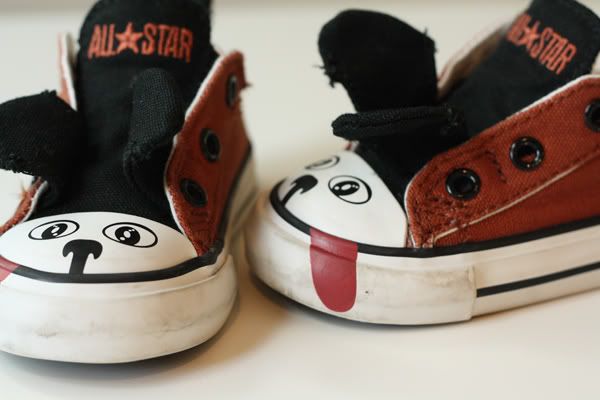 we were pretty stoked to have a rainy day this week so we could bundle up and get a little muddy exploring the side yard.
bonzo was pretty pumped on the all the apricot tree's leaves covering the ground, the slimy water in the bird bath - and, of course, the old hose.
fun stuff.