i was reading one of my
favorite blogs
the other day and learned about NaBloPoMo - do i live under a rock?
national blog posting month
. who knew? maybe i'll try.
on one hand i feel like it's almost a certainty that i won't make it - every day for a month?
will i buckle under the pressure? do i have anything remotely interesting to post that anyone would be remotely interested in reading? am i the lamest?
but on the other hand, the whole point of doing this blog is to... well... do it.
so maybe this is the perfect kick in the pants i need... and who cares if the six people who know about this blog think i'm boring?
dudes, november starts monday!
on a totally unrelated note, i leave you with one of my favorite photos of all time.
no words can really do it justice so i won't even attempt: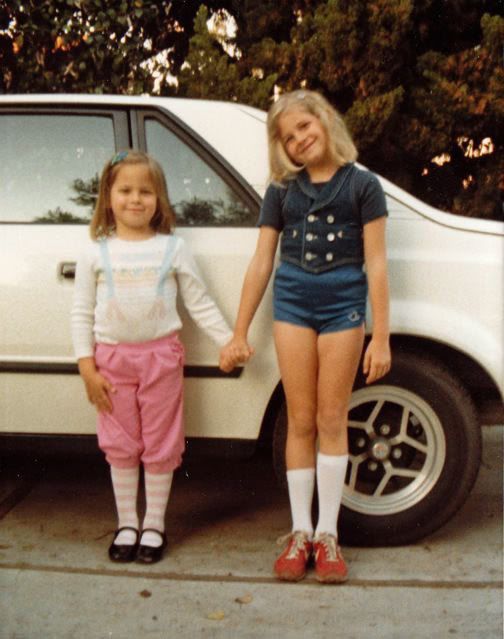 me (left) and my big sister (right) circa 1980.