as i mentioned
previously
, the bonz is
down
with story time.
one of his all time favorites has always been "
i am a bunny
" which is illustrated by
my
all time favorite, richard scarry, in 1963.
nicholas the bunny is break-your-heart cute: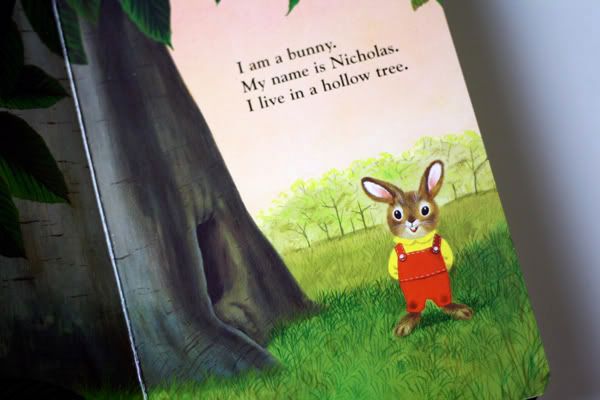 it's insane, really.
okay - you get the picture.
so, of course bonzo was going to have to be nicholas for halloween.
enter: etsy.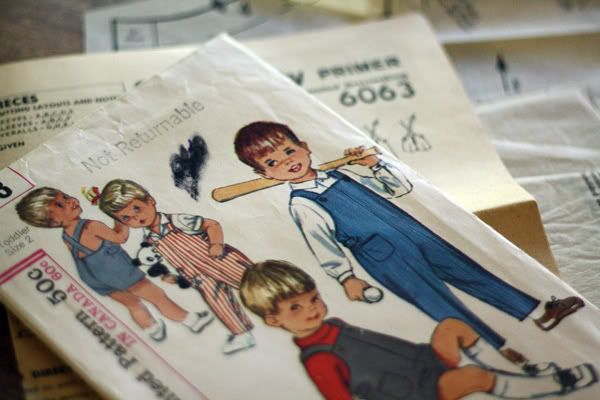 next i put in a call to choo choo's mom who's an incredible seamstress (and mother-in-law) to see if she'd help me out in the sewing department since i'm a little rusty...
but i would top off the overalls with a white pick-stitch and big buttons!
then it was back to etsy to find the perfect
bunny ears
.
i really wanted to make something myself then i got a grip and realized that, while i love to knit, a bunny shaped deadline wasn't the best idea since i haven't yet branched out beyond square and rectangle shapes.
maybe i'd just stick with making the pom pom tail!
and nicholas came to life:
getting ready for the
PEP
fundraiser on sunday.
and here's bonz -wait-
nicholas
at our weekly
music class
.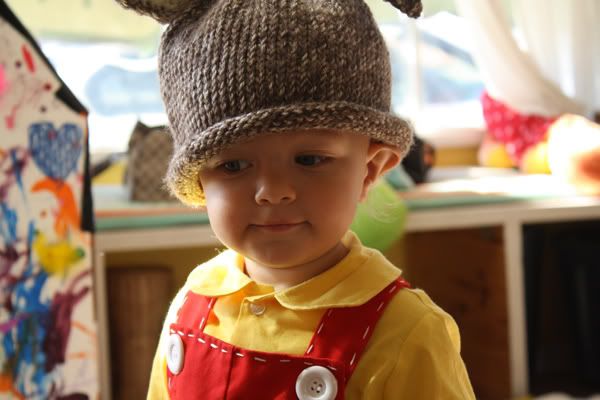 happy halloween!
xoxo