dude.
where has time gone?
christmas is slowly creeping its way towards us.
but that's cool.
a season about spreading good cheer and happy tidings? what's not to love?
and wouldn't
this
be fun to see on my front door, greeting me with multi-colored tidings every day? i think i see a project in my near future.
adorable: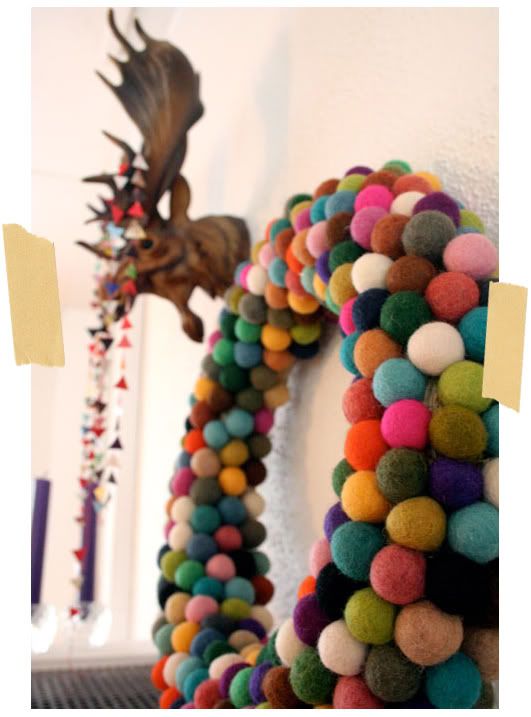 ps: it's not the least bit surprising (or original of me to even mention) but the people over at madewell sure know how to make a girl's wish-list expand. quickly.
their cute little
gift guide
is causing me stress. never mind that i could just take my finger and point willy nilly to
anything
on the site and be quite happy with it.