bonzo's been napping on a nursing pillow on our bed practically forever.
well, unless he napped in my arms which happened a lot in his first year... and well, sometimes still does - we love it, what can i say?
since we co-sleep, his crib has always pretty much been alien territory for him - i tried to put him down for a nap in it a couple times when he was maybe five months old and we both hated it... i'd transfer a sleeping bonzo from my arms to the crib, he'd wake up instantly and cry and i'd scoop him up, nurse him and hold him.
so, admittedly, i didn't exactly give him the hard sell on the crib. but i had no reason to, really. our napping style was totally working - i'd just given into suggestion and thought i'd try to put my baby down for a nap in his crib since it'd been sitting in his room totally unused.
but after a try or two i snapped out of it and did what worked for me and bonz:
our bed.
anyways, for a not-in-arms nap, i started transferring bonz onto one of our nursing pillows and coziness ensued.
here he is one year ago today: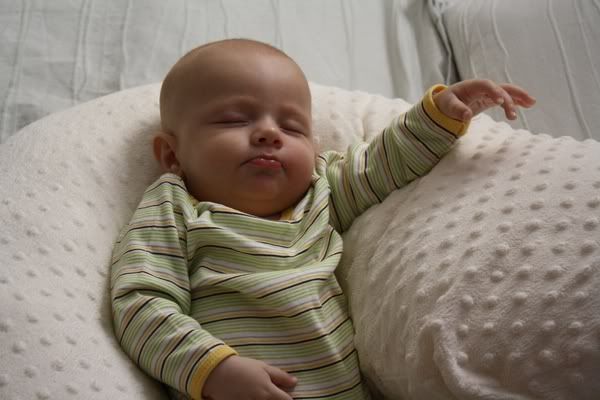 and here he is right this minute: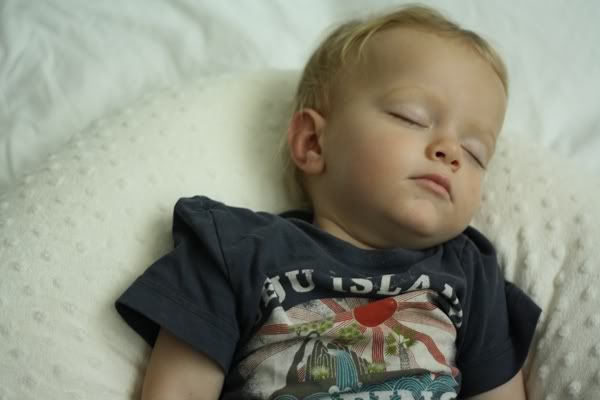 it's hard to believe he's the same guy... look what a year did to him!