handmade stockings are where it's at – i think at least.
this time last year i was stitching away with baby's first christmas approaching rapidly.
of all my zany mommy DIY whims i'm probably the most stoked on dylan's (errrr – bonzo's) stocking.
i love the process: idea to execution.
well, when i'm in the process i actually hate it sometimes.
(hate's a strong word: it's just that the space between idea and execution that stresses me out.)
it happens every time – no matter what the project is.
the creative freak-out followed by the sweet relief of completion.
i knew i wanted to hand sew it with felt but i still needed the spark that would ignite the fire.
then i thought it would be cool to include a creature by our very favorite
poster
artist,
jay ryan
because his work is framed and hanging on at least one wall in every room in our house.
bonzo's a huge fan already.
i remembered the inscription in one of jay's
books
that i've always loved and knew it was
on
.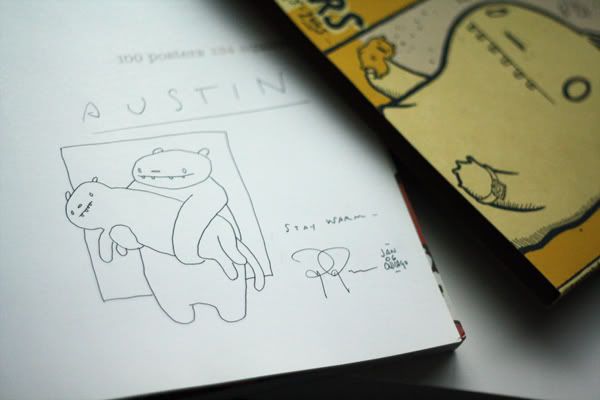 so i got to snipping and stitching felt.
snip snip snip, stitch stitch stitch and bonzo's stocking was ready for his very first christmas... just in the nick of time.
and now, a full year later, it's ready for his second.
oh, time. why do you have to fly the way you do?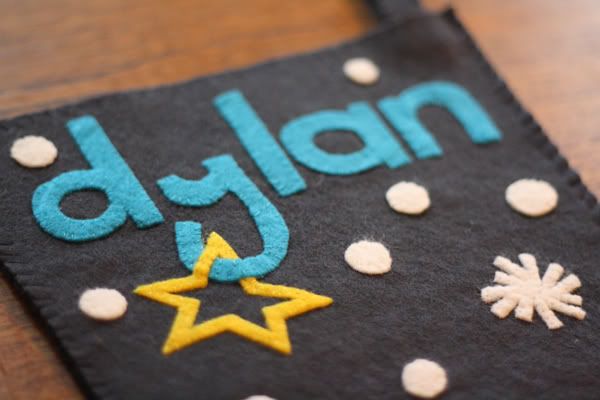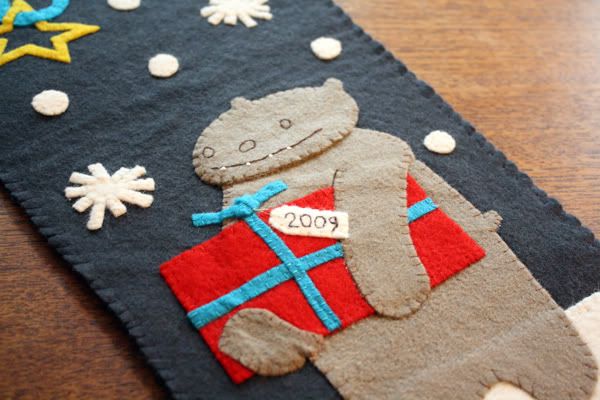 have a very merry christmas!