it's safe to say that i'm a lover of products.
yeah, i know: consumption, waste, frivolity.
but i really do like the promise that a little something new brings my way – sometimes it's disappointing, other times i discover something that'll forever be a favorite.
i really try to use (and naturally gravitate towards) products that are natural and/or organic and generally not toxic to me or the environment.
that said, sometimes i throw a little caution to the wind.
oh, and also? don't let this fool you into thinking that i spend much time in front of the mirror.
bonzo's 19 months old, remember? there ain't much time to burn in the mornings 'round here.
here are my favorites: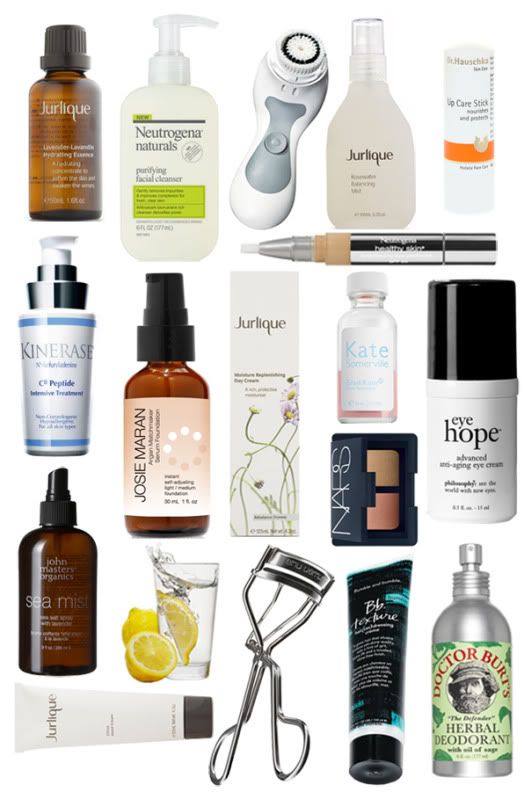 so there you have it!