it's funny how, on one hand, i love to obsess about finding the perfect wrapping for a present to the point of multiple-shop-acquisitions and on the other i love the challenge and fun of figuring out a way to use what i have on hand to do the job.
me and bonz had a baby shower to go to on saturday and i was looking at my unwrapped goods on friday night with no wrapping paper in sight.
enter: kraft paper, hemp twine, scissors.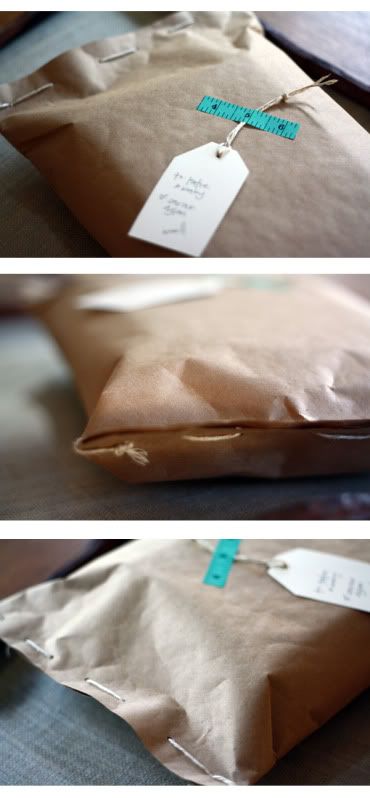 it turned out pretty cool if i do say so myself.
i almost always like my weirdo cobbled together wrapping best anyways.