there's a u-pick
blueberry farm
about a half hour north of santa barbara that we thought would be a fun place to take bonzo.
chooch had friday off so we headed on up the coast for a little family adventure.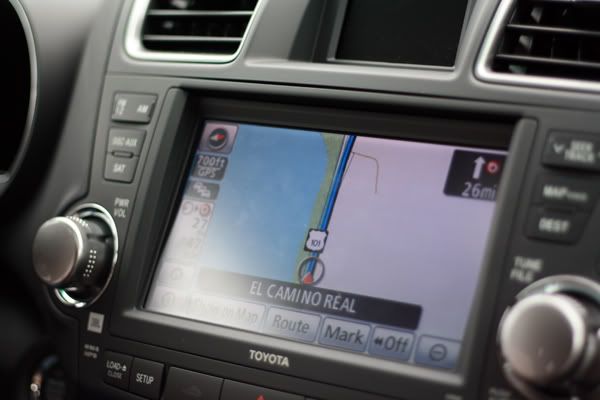 driving up the 101 is gorgeous, gorgeous, gorgeous. we left a foggy morning behind us and headed up to the sunshine. i love the smells and sights of the valley in the summer – dusty feet and all.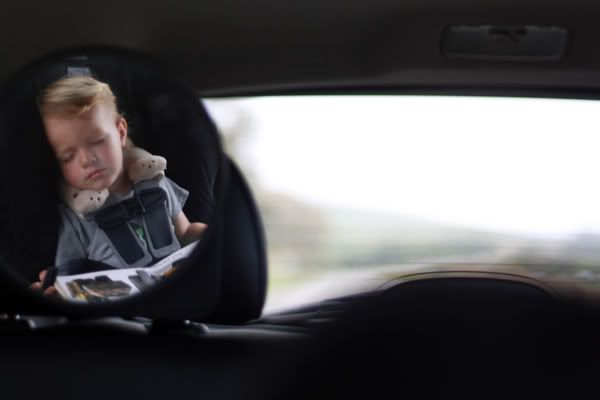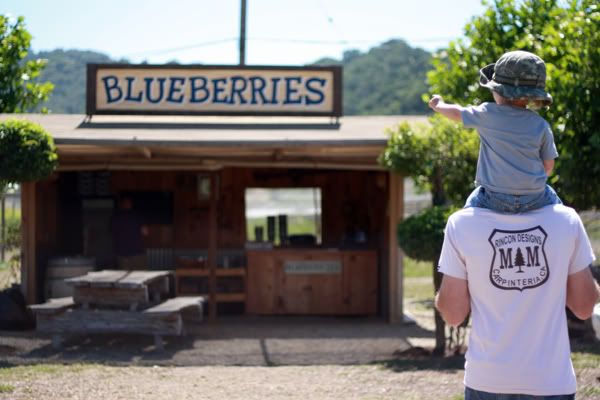 you get buckets at the entrance and they send you out to the fields to pick to your heart's content.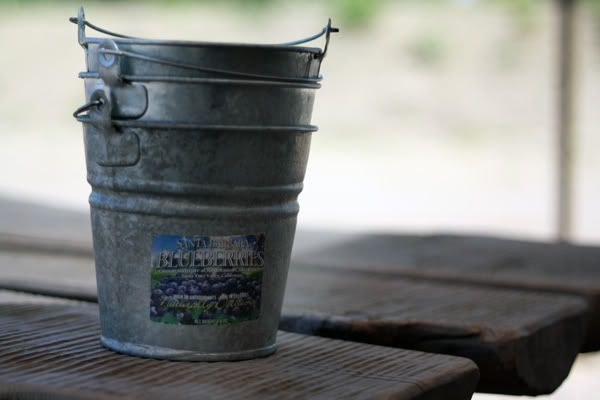 soon to be filled to the brim.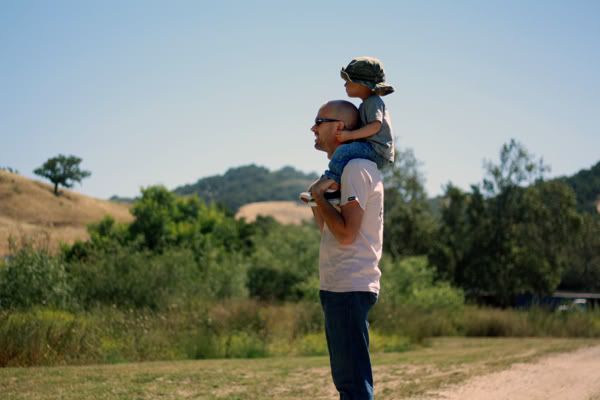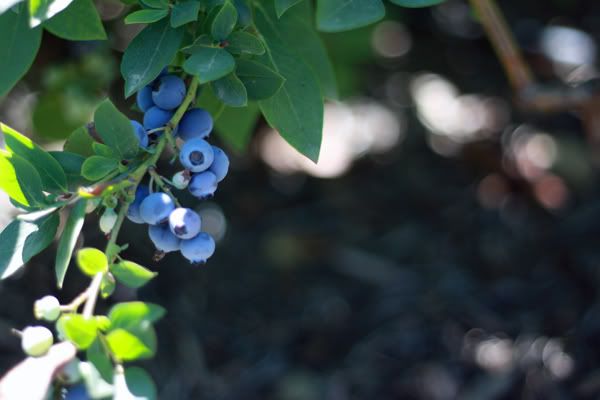 i have never –
ever
– tasted blueberries as delicious as these.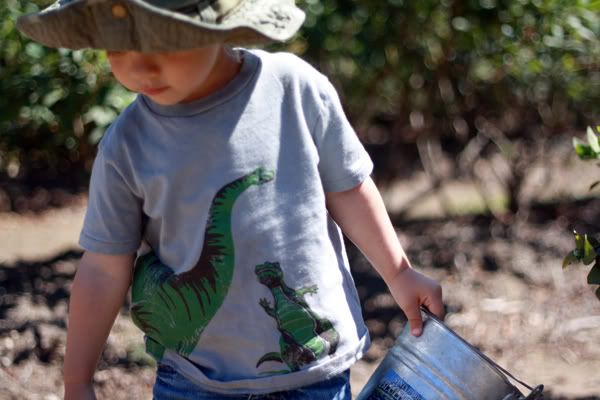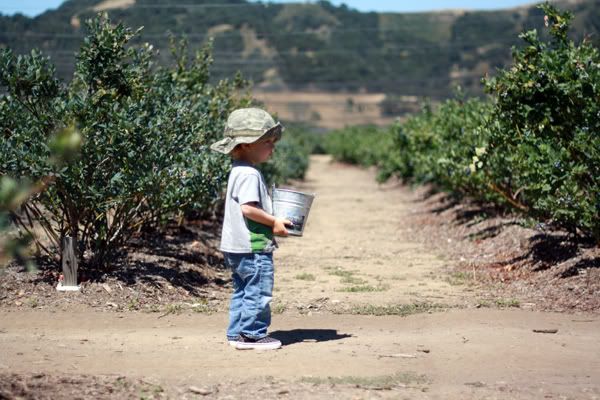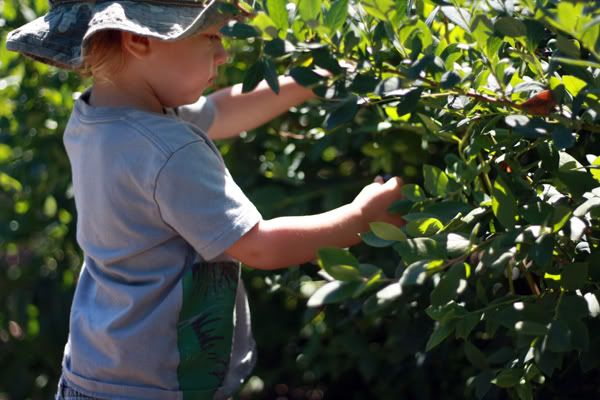 first bite.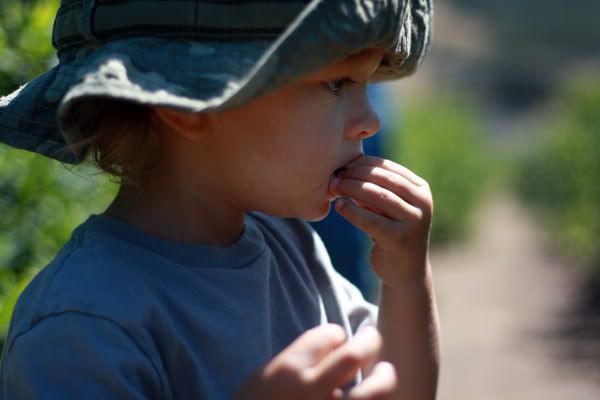 verdict: bonzo (finally) likes blueberries. hallelujah.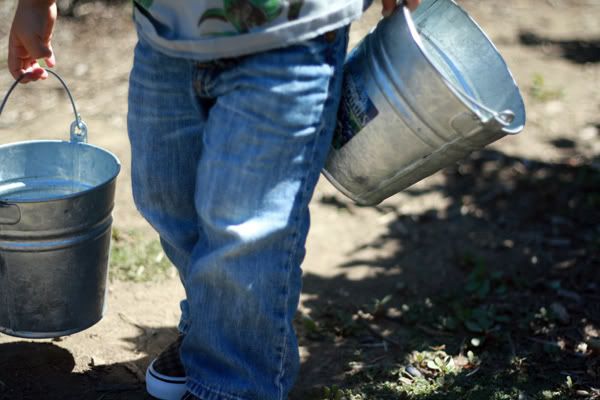 turns out just holding buckets and transferring berries from one to another is also a lot of fun.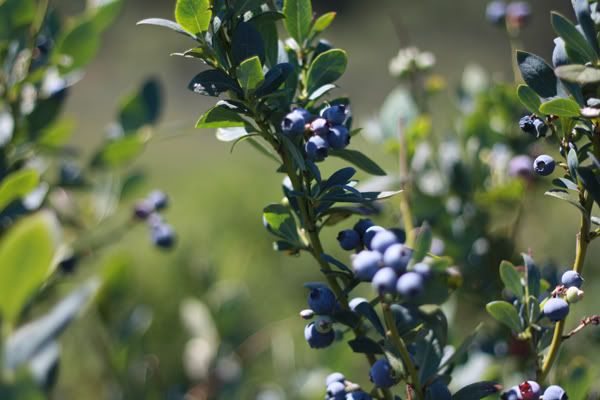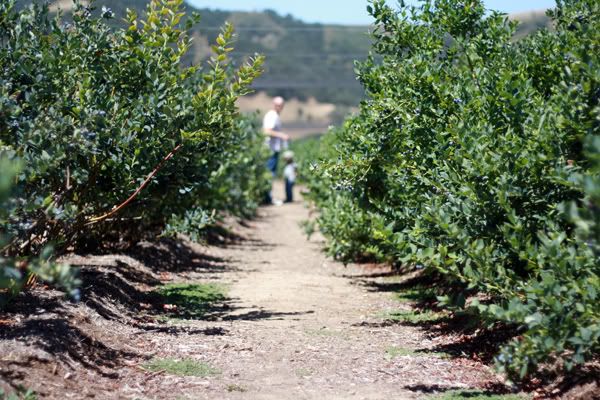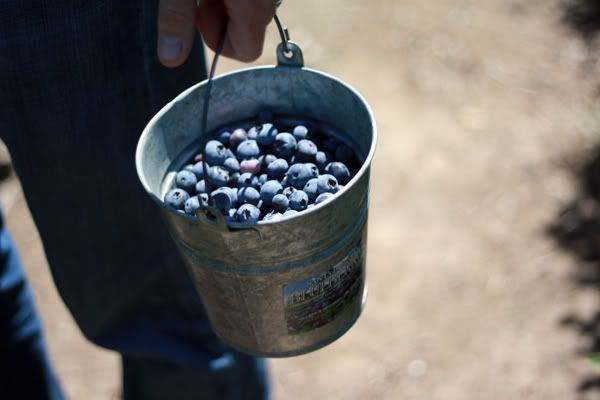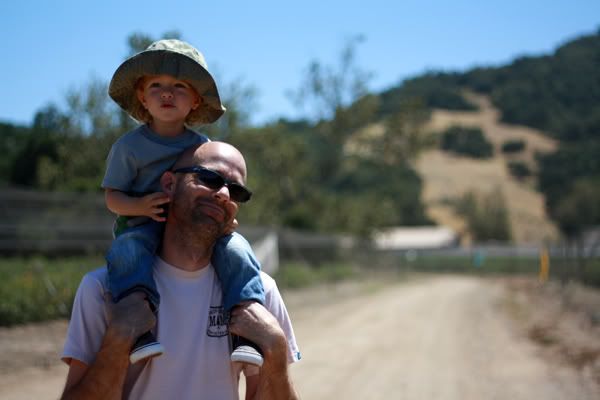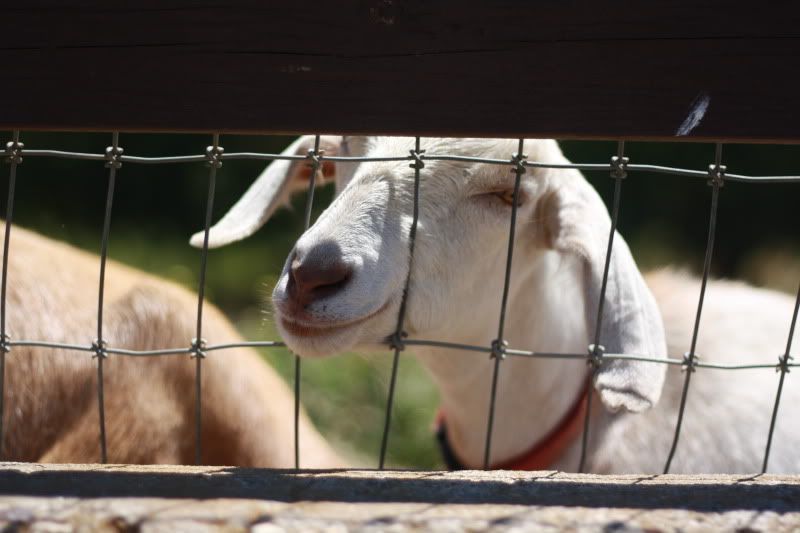 when we told bonzo we were going to the blueberry farm he got excited to see
goats
. i guess he just figured since we were going to a farm there'd be goats. and there were. along with sweet pink baby piglets!