summer's here. or at least so says the calendar.
summer in santa barbara always gets off to a cold and foggy start. every year.
may grey, june gloom. you get the picture.
thankfully the last couple afternoons have been sunny so it's actually starting to feel like summer.
we just picked the season's first plums and we're counting down the days 'til it's peach-pickin' time – but nothing says summer like playing in the sprinklers on the grass.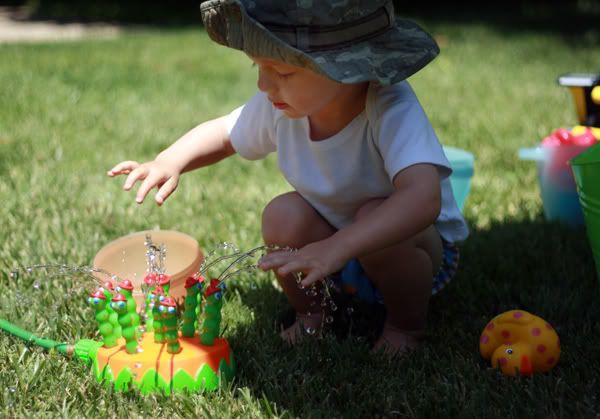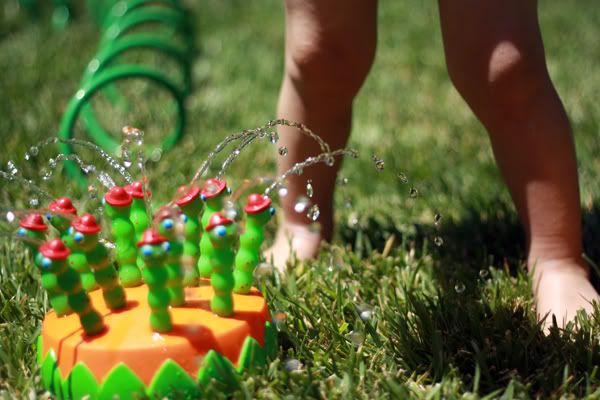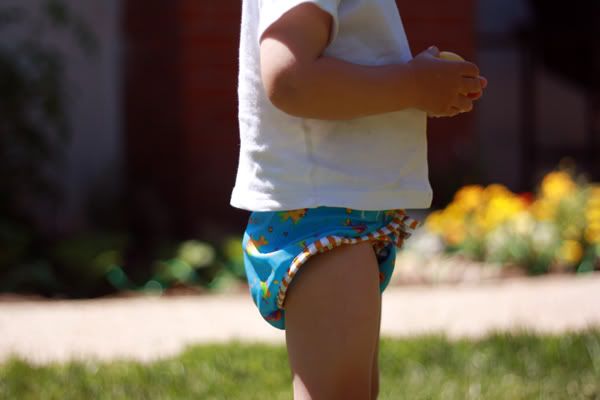 bonzo has an impressive collection of trunks but he has two of these
kushies swim diapers
that had yet to be used so we decided to give them a whirl.
those buns were squeezed more than their fair share, let me tell you.