i've been making a rendition of the same
recipe
for a while now – it just keeps changing because i wing it on the measurements and ingredients every time based on what i have on hand and what i feel like bonzo will like best.
i'd probably call this current incarnation
spinach-quinoa patties
but bonzo calls them cuppies so that'll be their name henceforth, i'm sure.
i think it's because for a short while i was preparing them in a mini muffin tin and i may have referred to them as spinach cups. so now: cuppies.
anyways.
the current version of the cuppie is kicking ass and taking names at this house.
just two mornings ago bonz started to stir a little after 6 o'clock in the morning and announced – before awake – that he wanted a cuppie. he then proceeded to doze off and go back to sleep. thanks, bonzo!
i'll come right out and say that these cuppies aren't exactly easy on the eyes – nor are they something i'd request upon waking (or, frankly, any other time of the day) but if bonzo's down, i'm down.
he and i spent a little time in the kitchen today – he helped by emptying the contents of the pots and pans cupboard and requesting repeatedly to have a flour-sack dish towel wrapped around his sweet little body like he was fresh out of the shower. oh i love him.
it's a bit of a stretch to call this a recipe since it's as willy-nilly as it gets but here goes:
you'll need:
1 cup of quinoa
2 bags organic baby spinach
chia seeds
hemp seeds
flax seeds
raw sunflower seeds
pumpkin seeds (pepitas)
olive oil
nutritional yeast
2 eggs
2 zucchini
1 carrot
cooked black or pinto beans
sea salt
// preheat oven to 375º
// make a batch of quinoa: rinse 1 c. super duper well, add 2 c. water. boil. simmer with lid on for 15 minutes. fluff with a fork. store half in the fridge for later and set the other half aside for your cuppies. bonus points for using homemade chicken or vegetable stock in place of cooking it in water.
// steam two bags of organic baby spinach. when it's
almost
perfectly steamed remove it, soak up some excess water and chop up. i guess you could use frozen chopped spinach, too. this is actually just now occurring to me. i have the 3 quart version of
this
and love it.
// grate two zucchinis and a carrot.
// grind up about 2 tbsp of each: chia seeds, raw sunflower seeds, flax seeds, hemp seeds, and pumpkin seeds (pepitas) until they're fine-ish. i love
this
grinder i picked up a year or so ago – use it all the time.
// whip up 1/2 cup-ish of cooked beans in the food processor until smooth (or fork mash if you don't have to disguise them for a bean-hater.)
// stir to combine all the ground seeds with 2 tbsp-ish nutritional yeast, a pinch of sea salt, two eggs, 2 tbsp-ish olive oil, zucchini, carrot, pureed beans, chopped spinach and cooked quinoa.
// if the mixture is too thin i sprinkle almond meal until it's a little thicker to make patties out of.
// make little patties on an olive-oil-sprayed cookie sheet (i easily fill two with this quantity) that are about 2" in diameter.
// bake at 375º for 25 minutes or until they start to get a little brown.
// i put half in the fridge and freeze the other half for later.
// bonzo likes these warm or cold and chopped into little bite sized pieces that he can dip into a smidge of ketchup or just eat plain. score!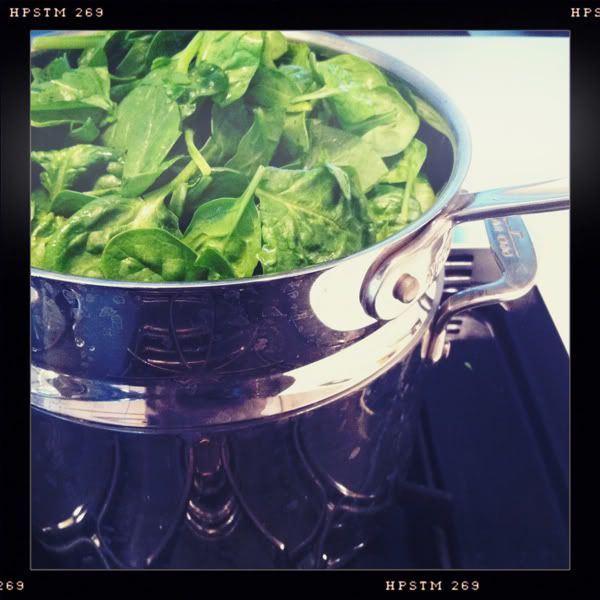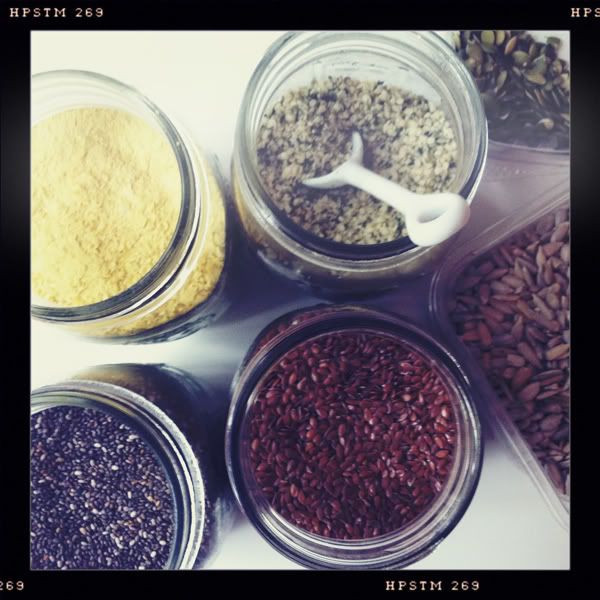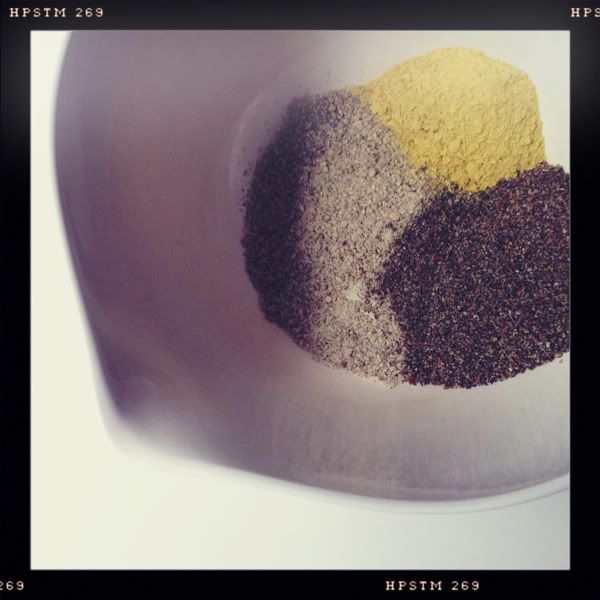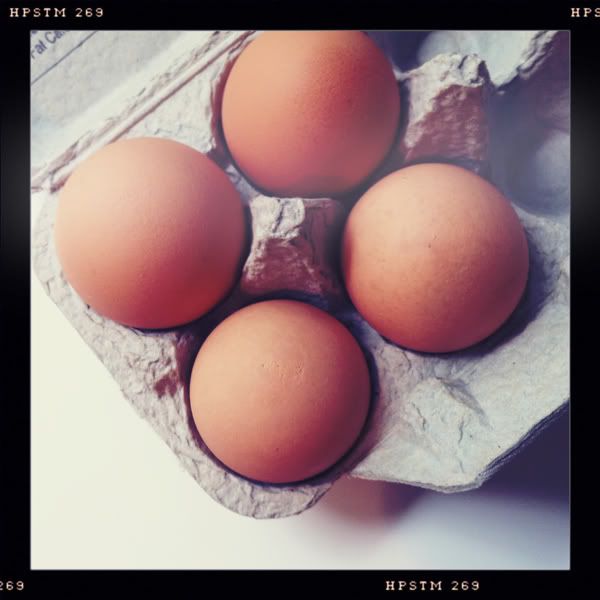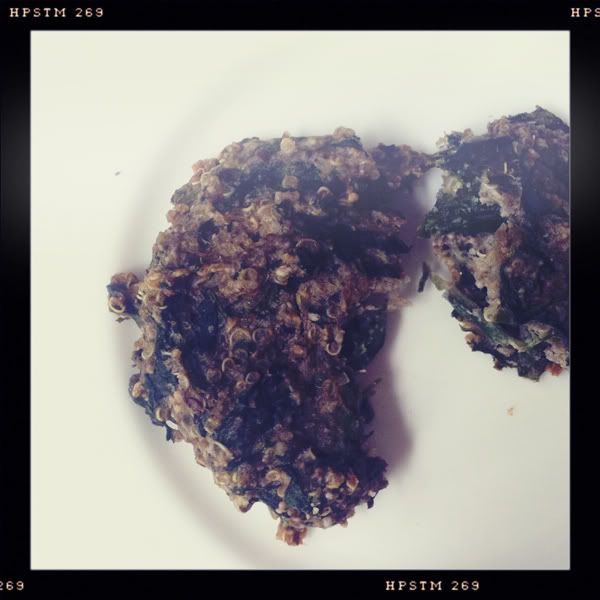 won't be gracing the covers of bon appétit anytime soon but bonz sure likes 'em.