yesterday morning i snuck out of bed and left these two behind: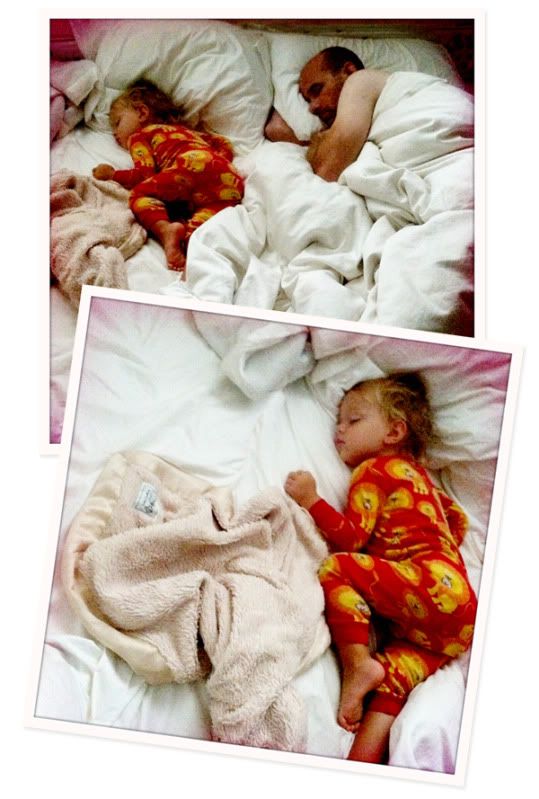 i got up, made coffee and sipped it in peaceful silence while (finally) flipping through the colossal and only mildly-entertaining september issue of vogue. when i returned, choo choo was getting up but the sleepiest bonzo still remained, out like a light. it wasn't until just after 8 o'clock that he sat up, hair in every direction possible, and said, "i just need to go in the kitchen and eat my lunch."
okay, buddy. i love you so.