it took me a minute to decide what bonzo was going to be this year. if it were up to him, he'd want to be a construction worker or a gardner, i'm sure. however, relishing these years where it's still up to me, i selfishly made the decision: bonz, you're going to be an owl.
i knew a few things right off the bat:
1. it needed to be homemade.
2. it couldn't be too much costume – or he just wouldn't want to wear it.
so i ordered a couple tee shirts and some felt and figured i'd just figure it out as i went along.
my time management skills were not exactly shredding this year, i'll be totally honest. i had a beanie to knit, feathers to cut, things to do. and, when it became clear that i needed an assistant, guess who was at the ready, scissors in hand? the chooch, that's who. just when i thought i could not possibly love this guy any more he takes my vision and turns it into a reality. it is the chooch who's responsible for bonzo's wings and feathered tummy and i cannot tell you the adoration i have for him for it. to see him snipping out feathers individually – "so they'd look more realistic and cool" – and arranging them just so, pretty much sealed the already-sealed deal for me. i love you, choo choo.
i was up well past my bedtime stitching wings on the tiny arms of a tiny tee shirt in preparation for a little family halloween celebration and concert in the park we went to this weekend. and bonzo was quite pleased to wear his "hooty owl costume" – it was a feast for the eyes: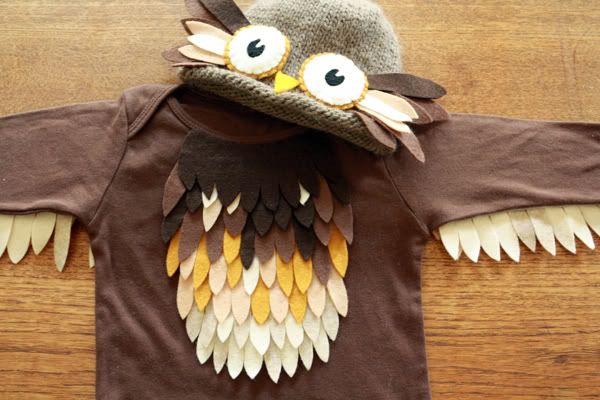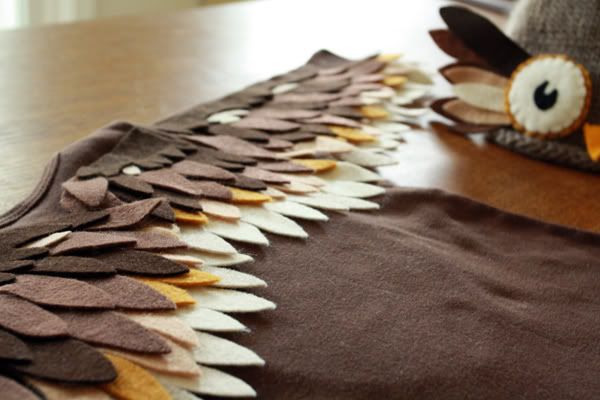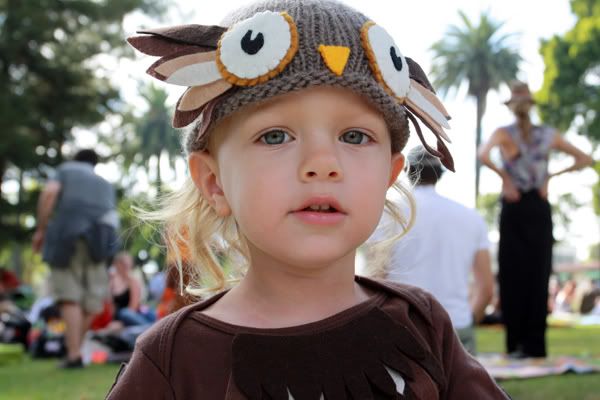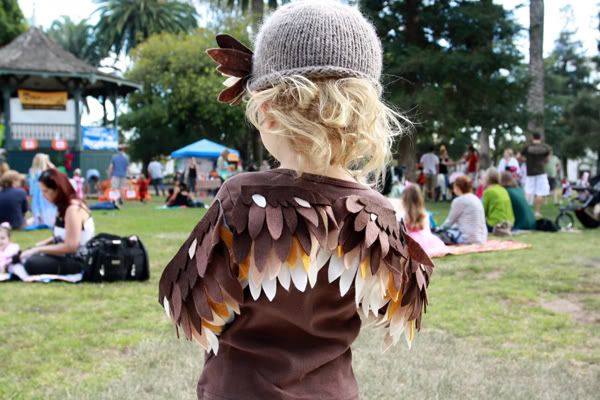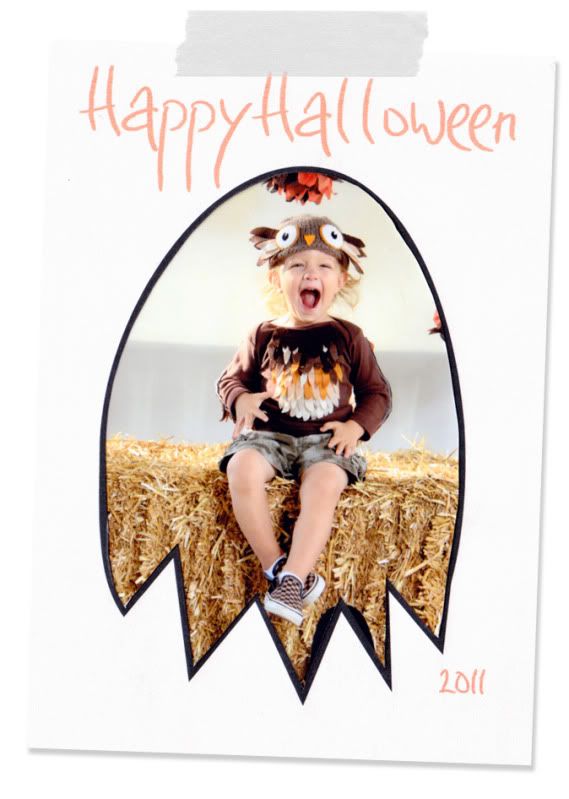 of course, i
had
to get bonz in the little photobooth set-up they had there and get a little souvenir photo. the photographer said, "smile!" and there you have it. oh, bonzo. i love you so much, buddy.
on a side note, i don't know how the seasonal nature of the pumkin patch is going to go over on the bonz. we've clocked in some serious time there and still it's just not enough. he loves that place like nobody's business. and i get it...
... there are scarecrows,
and horsies!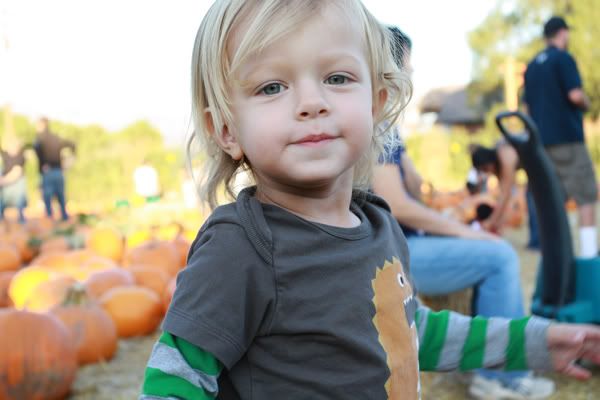 and pumpkins!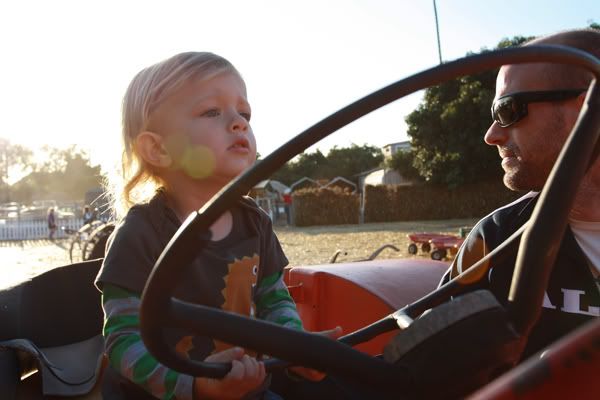 but most importantly, there are tractors!
i've never seen a happier bonzo than a bonzo sitting and steering – and beep beeping! – this old, rusty tractor.
we'll miss you, pumpkin patch.