so i read this
post
yesterday and had a moment of major appreciation for our three beautiful avocado trees in our yard. i mean, i appreciate these beauties all the time, don't get me wrong – but i was feeling especially lucky to live in sunny california with big, fruit bearing avocado trees just steps from my front door. it's a serious luxury.
and talk about fruiting.
there are easily a couple hundred avocados hanging from those branches. some are ready to pick, others just need a little more time. so exciting.
we have two
fuertes
– which are my favorite favorite favorite – and one
haas
.
but get this: the chooch doesn't like avocados.
and bonzo? well if i mash them up and call it
guacamole
, he's much more interested.
i like to throw them in smoothies when they're really ripe. or just spread them on toast with a little lemon juice, salt and pepper. they make everything – salads, sandwiches, tacos, burgers – a thousand times better.
and here's a tid-bit: if you leave a little bit of the steam on them when you pick them it's a perfect indicator for when they're ripe – when it falls off, you're good to go.
these guys take about a week to ten days to ripen up so i like to go out and pick them a couple times a week so ripe ones are at the ready as often as possible. because you can't fudge it with avocados.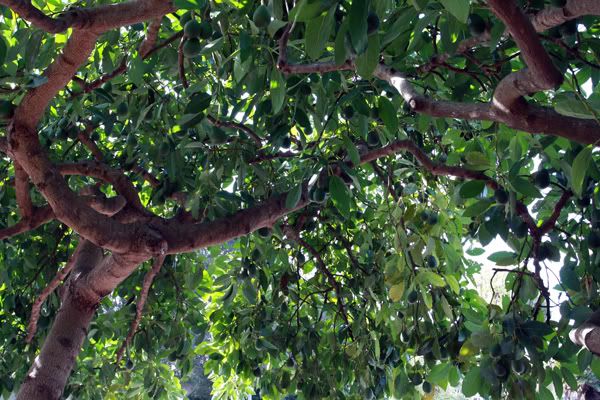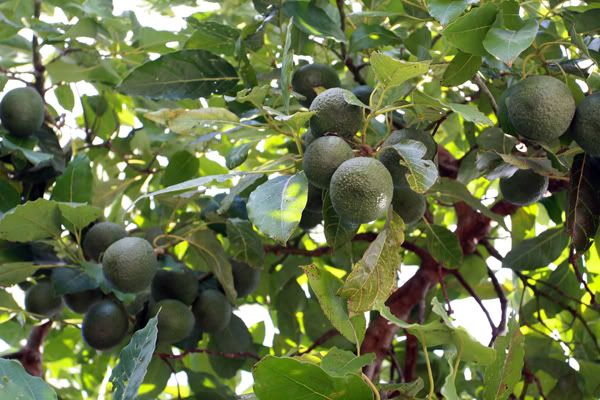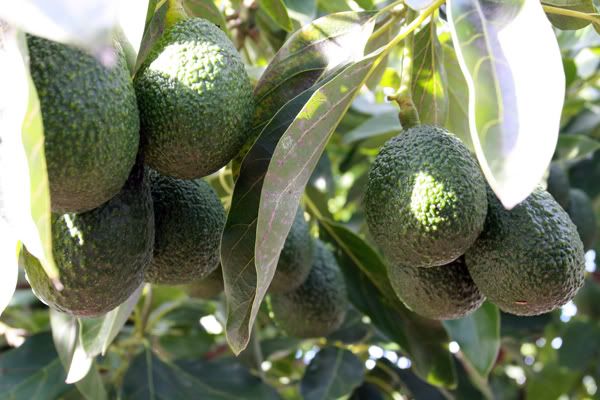 pass the chips!