bonzo worships the gardeners – our gardeners, other people's gardeners, the idea of gardeners or even just the memory of gardeners we've once seen.
pretty much anyone wielding a leaf blower, pushing a lawnmower or raking is his hero.
unfortunately, now that bonz has transitioned into taking just one nap a day instead of two, he unknowingly sleeps through our gardener's thursday visits. they usually come about a half hour after he's gone down – bummer for bonzo.
i'd let him stay up so he could watch but there's no way he'd be able to nap after that kind of excitement.
anyways, the stars aligned this week.
bonz went down early and only slept about an hour – and the gardeners were a bit late.
so, for the first time in months, bonz got to watch his heros in his very own backyard.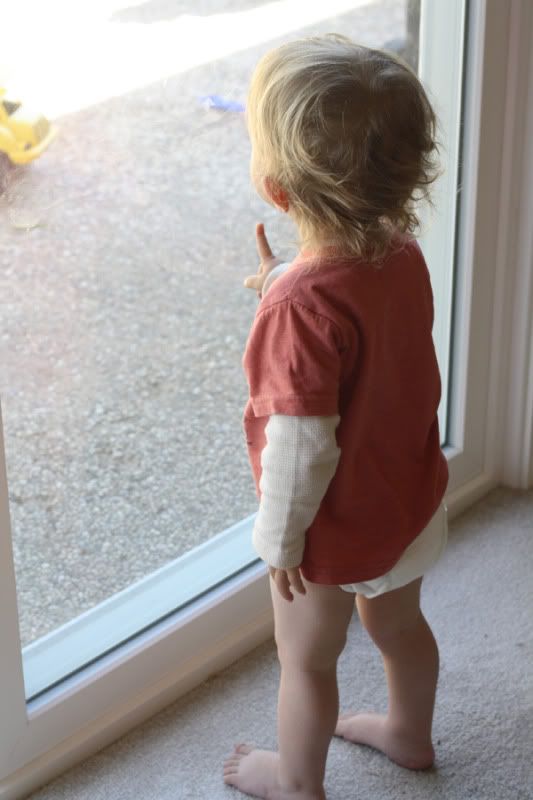 ummm... i think i hear something, mama.
(have i mentioned how much i love this little person?)