i love
whole living magazine
. it's one of my favorites – i've been a fan since it was called body + soul.
the march issue came a week or two ago and it's a juicy one. there's a feature called "naturally brilliant" and it's a feast for the eyes. for starters, the food styling is gorgeous and the greens section was dog-eared immediately. there's a recipe for broccoli-spinach soup that caught my eye because it looked delish, seemed simple and, going down the list ingredient-by-ingredient, i knew it would be a hit. never mind the second part of the recipe is for avocado toasts – rustic bread topped with mashed avocado topped with radish sprouts and lemon juice? yes, please.
bonz and i got the goods at whole foods this afternoon, came home and whipped it up in no time. i even stuck to the recipe with only one or two slight variations.
this is an easy, fast, delicious and super nutritious recipe that's totally going to be in regular rotation over here. i love that the greens are very lightly cooked – not only is it healthier but the finished product is the most vibrant shade of green. recipe below!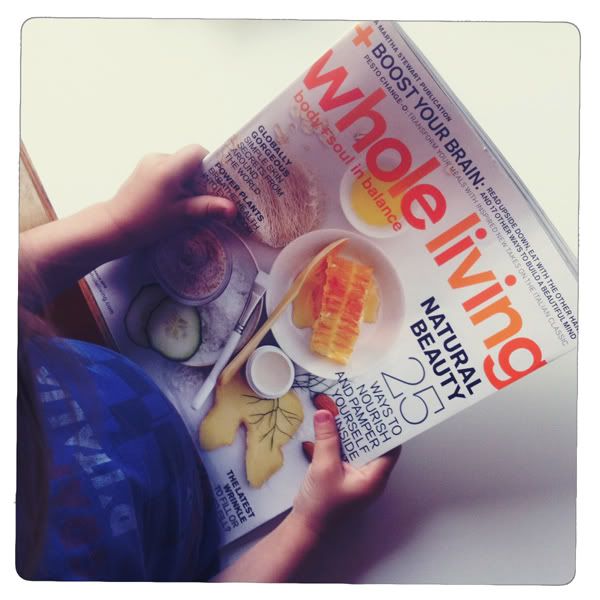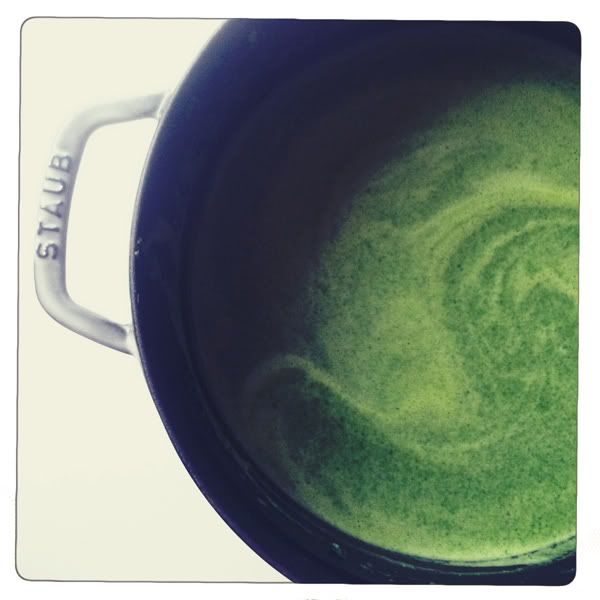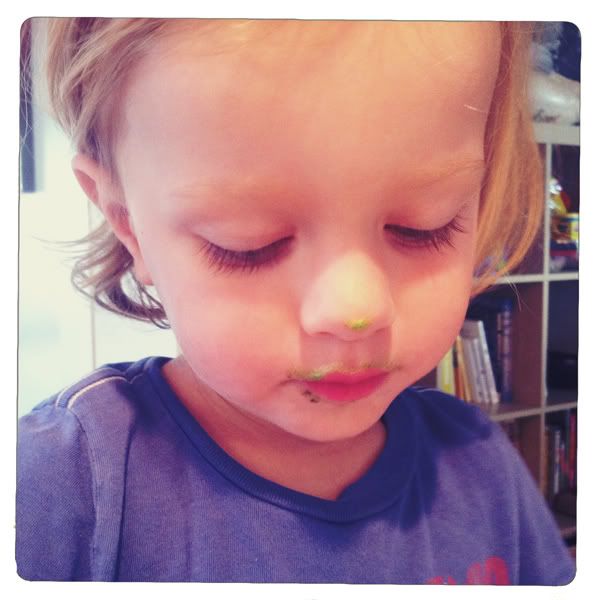 broccoli-spinach soup (with avocado toasts)
1 tbsp olive oil, plus more for drizzling
1 leek, white and pale green parts thinly sliced
4 cups low-sodium chicken stock (i use
this
when i don't make my own)
1 bunch broccoli, chopped (6 cups)
6 oz baby spinach (6 cups) (i probably used more like 8 cups of spinach. maybe 9.)
1/3 cup freshly grated parmesan (i used 1/2 cup – bonz
loooooves
parm!)
2 tbsp tahini
coarse salt and ground black pepper
4 slices rustic bread, toasted
2 avocados
1/4 cup radish sprouts
1 lemon
1. heat oil in a medium saucepan over medium-high heat. add leek and cook until tender, about four minutes. add stock; bring to boil. add broccoli and cook, covered, until bright green and tender, about two minutes.
2. remove from heat. stir in spinach, parmesan and tahini. let cool slightly. season with salt and pepper.
3. working in batches, purée soup in a blender until smooth. (i used my emersion blender. easy!)
4. top bread with avocado and radish sprouts. season with salt and pepper, squeeze with lemon, and drizzle with oil.
(i didn't make the avocado toasts but duh. it's pretty obvious that this would be delish. with or without the soup.)