today:
bonz made some valentines...
read "the surfing book" adorned with new band-aids...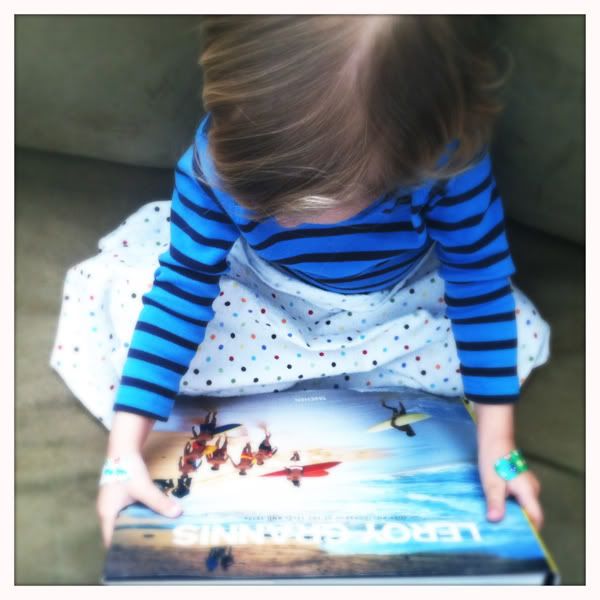 was pretty much the cutest thing ever...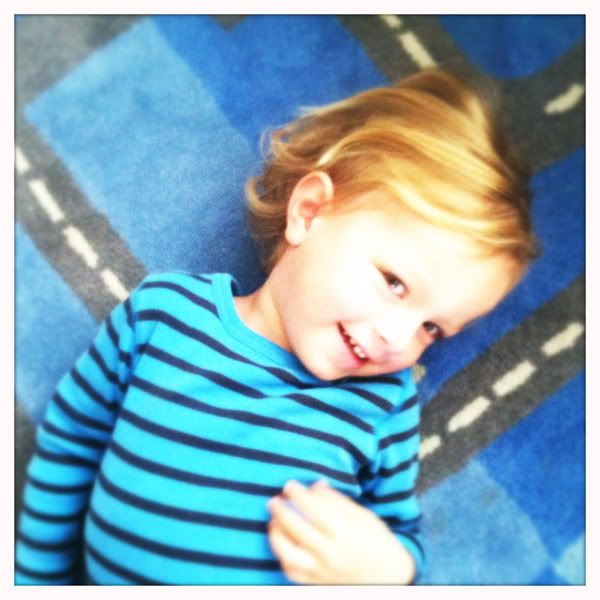 and thoroughly enjoyed his new bubble leaf blower. seriously, best $18 i ever spent. as you can see, there was some serious work to be done out back today.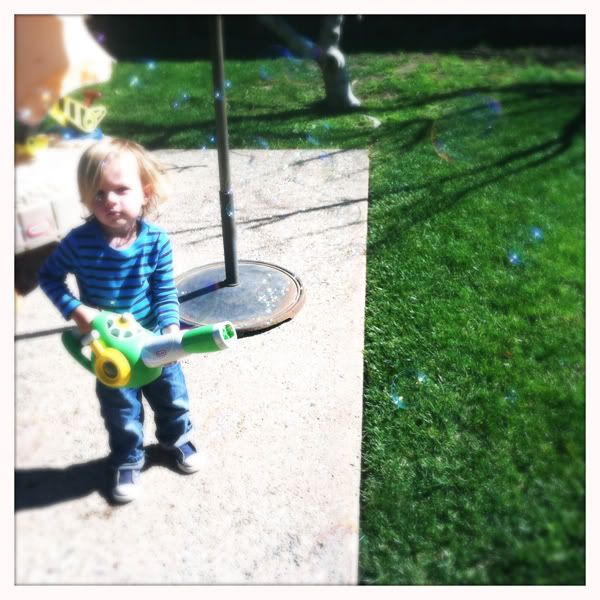 and in previous days:
here's the bonz in his morning cozy spot.
he reads, listens to music, gets comfy and is generally adorable while i get ready for the day.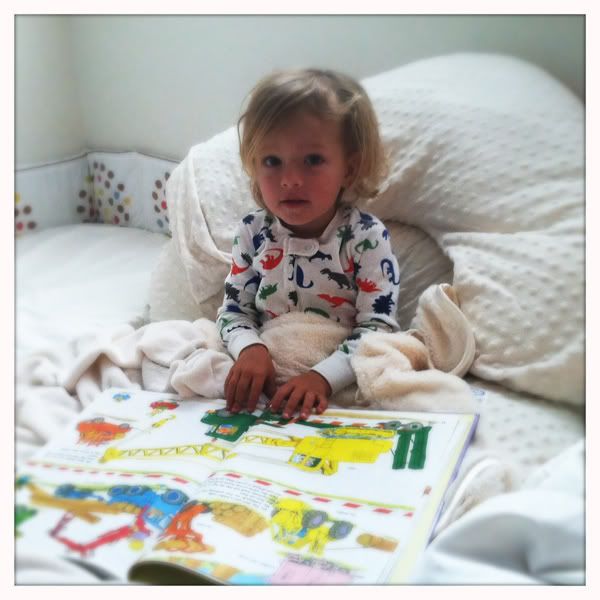 horsin' around with my favorite fella:
we spent some time at the beach. in winter. again. oh, it's good for the soul.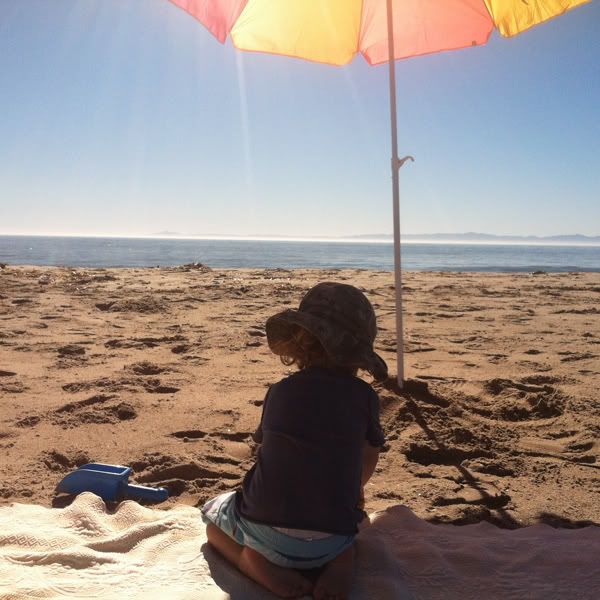 this guy lives to wear his trunks: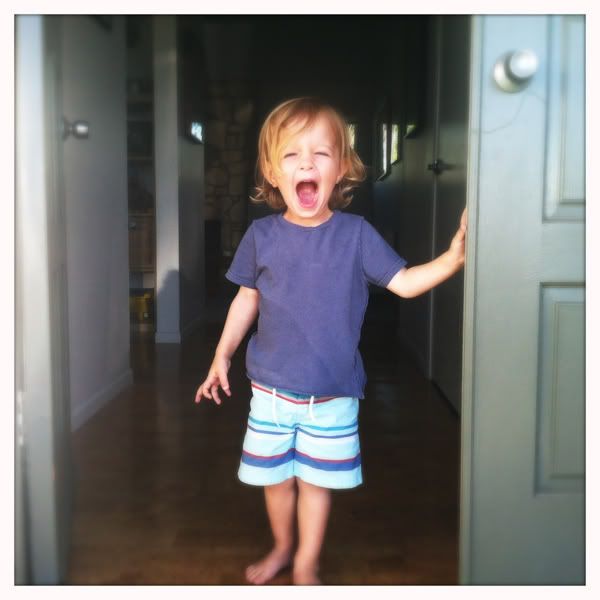 a week or so into the new year, my mom and i headed down south for a little shopping and lunching with bonzo. we stumbled into baby gap at some point along the way and she treated "ours new baby" – as the baby is now referred to – to a few cute morsels. i tucked them into my dresser and everyday i get a little giddy when i open the drawer and see them. bonzo's enjoyed toting them around and holding them in his arms like they're ours baby – complete with "ohhhhhhhhhhh, baby."
today he asked to be told all about the things newborn babies do – as he likes to talk about pretty often lately. so we talked about how they sleep a bunch, cry and have lots of nursies. he informed me that when the baby cries he'll be the one to give the baby nursies. and then i can give the baby nursies. "i'll have this one and ours baby can have that one."
he's got it all worked out, that bonz.