bonz loves a
smoothie
. but the thing is that lately he doesn't love the sound of the blender. but that doesn't stop us! we've just expanded our
smoothie-in-a-jar
repertoire.
on the top of the favorite list is what's known around here as the "shaky smoothie".
into the jar goes:
whole milk, organic, plain yogurt – maybe a cup or so?
unsweetened coconut milk – just a splash. a quarter cup usually does the trick. more makes for a thinner smoothie, less makes for a thicker one.
a sprinkle of bonzo's probiotics.
some local bee pollen, ground. if we feel like it.
one scoop of
kids superfood mix
, or as bonzo calls it "kids-mix!".
he's
always
the "one who gets to pour the kids-mix". always, always. oh the pleasure he derives from pouring the kids-mix.
then we screw on the lid, give it a hearty shake to mix it all up, pour and enjoy.
yes, there's a bit of sugar (1 gram per 6 gram scoop) in the kids-mix but we overlook it since, overall, it's a nutritious little smoothie that he loves a whole bunch.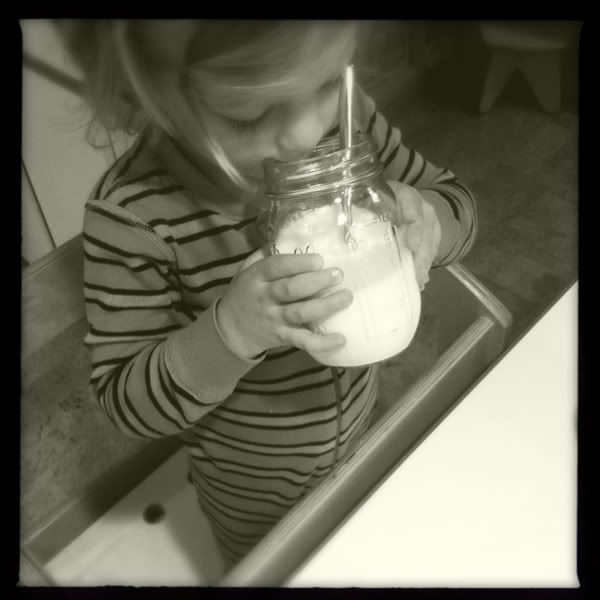 when it's just yogurt and coconut milk he usually likes to take a quick taste test.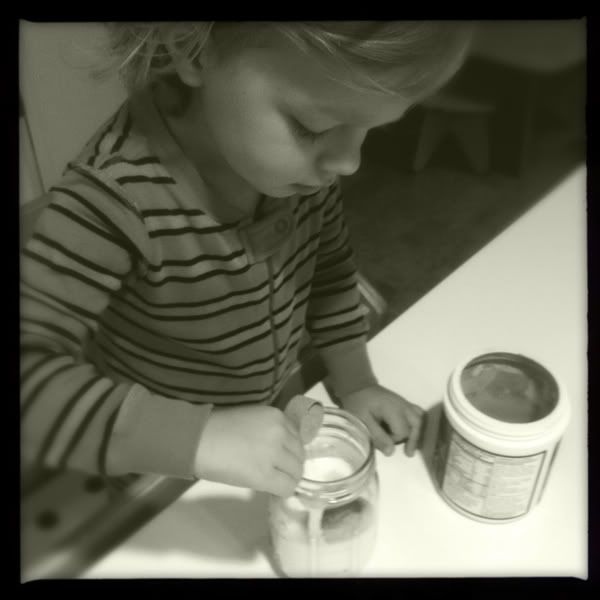 there goes the mix!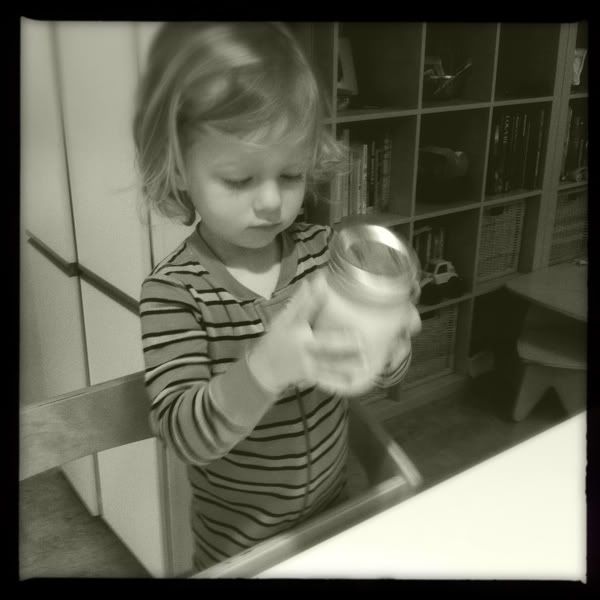 he usually gives it the first shakin' to get it started.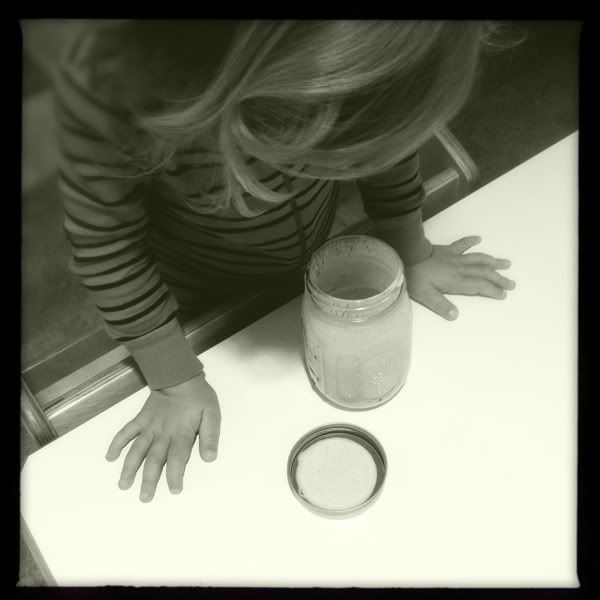 how's it look, bonz?
oh, and another part of the fun: choosing what cup to drink it out of. it's a choice not to be taken lightly.