on sunday bonzo turned three.
three
! oh these birthdays are bittersweet. wasn't he born yesterday?
we decided to start the day off right – presents in bed!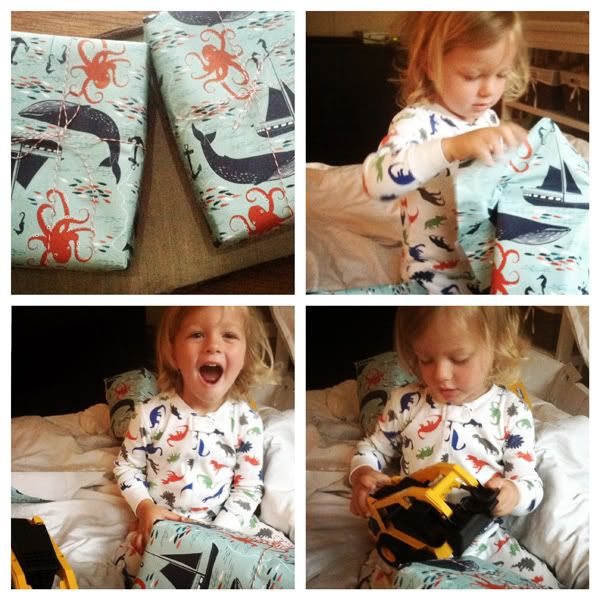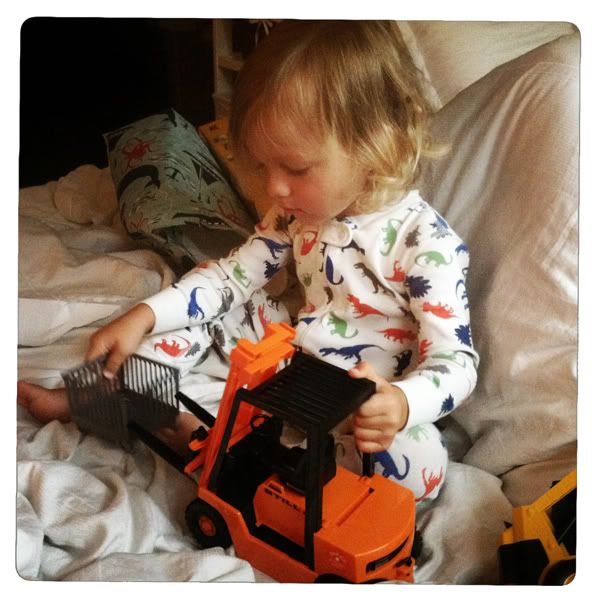 then we walked to breakfast just the four of us – though baby junebug slept the entire time. birthday bagels made for one happy birthday boy.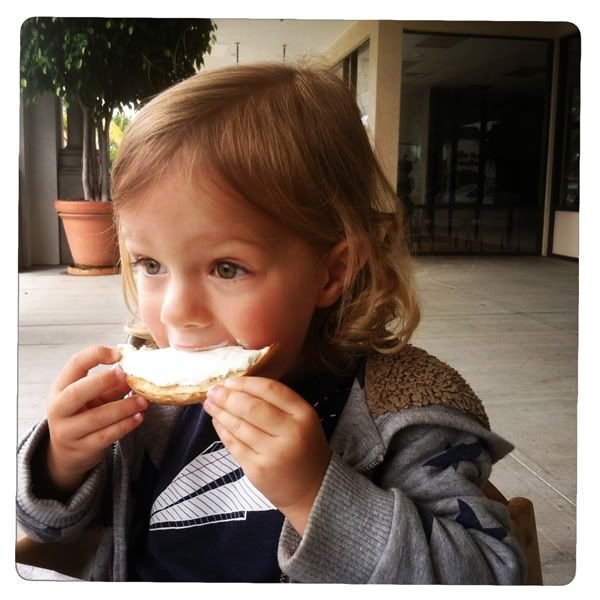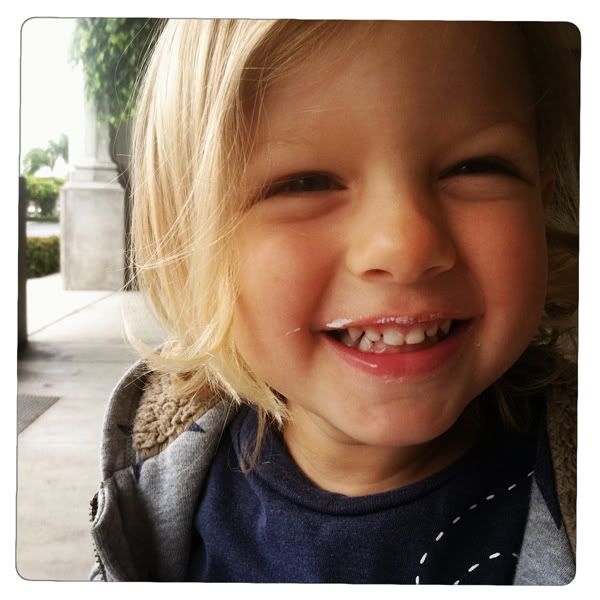 then we came home and got organized for a teeny tiny BBQ with our families that evening.
even the smallest soirees need proper decorations, though.
bonz helped me make his
cake
. his first birthday cake, actually. he helped me measure, sift and pour. i nearly passed out watching two cups (
two cups
!) of sugar go into the mixer, friends. then i made my stand-by buttercream frosting (butter, powdered sugar, heavy cream and vanilla) to top it off. you know, just for some more sugar. sure i could have sourced a healthier cake recipe but i just went for it.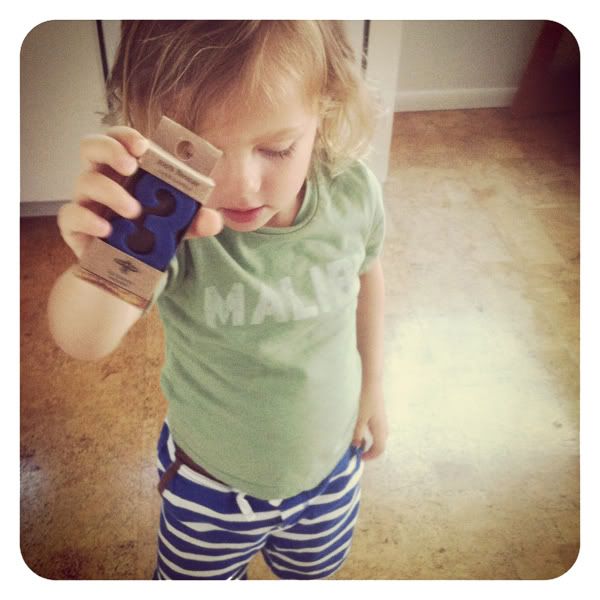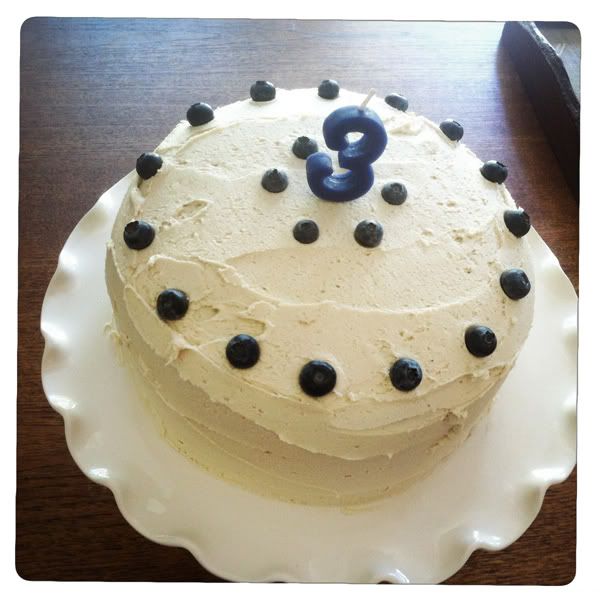 after it cooled, i offered bonz a taste of the shaved off bottom layer's top – he glanced at it and declined. ditto with the buttercream frosting. so after we cut the cake, i put a piece on a plate for him. he cut it up with his fork a few times then eventually picked up a bit with his hands and tried it – his first real sugary taste ever. he paused and said, "mmm. i like it." and had another bite. then he set it down and was onto the next thing. he maybe ate the equivalent of two adult bites. or even just one, really. now, if it'd been a plate of pickles it would have been a whole 'nother story! this guy doesn't seem to have a sweet tooth. ah, i wish i could say the same.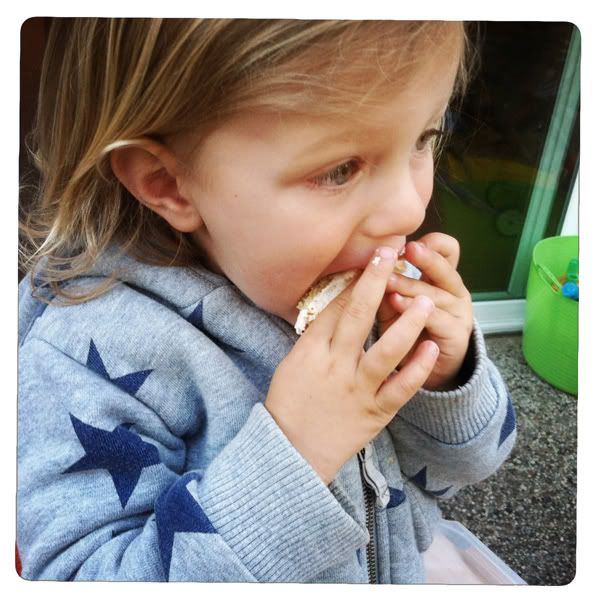 and there's that sandbox again – complete with his new birthday trucks of course.