we hit the road earlier in the month – up to tahoe for a family wedding!
believe it or not, i'd never been there. crazy for a california girl, if you ask me. also crazy: 8+ hours in the car with an eleven week old baby girl and a busy three year old boy. specifically, sitting in between their carseats with choo choo at the wheel and my sweet mama riding shotgun.
both the littles blew our minds with how great they did in the car. we saw many cows, many horses and many pieces of construction equipment along the way. so between that and all the things we got to occupy bonz, he was a pretty happy little passenger.
and of course, traveling with a doting grandmother never hurts, either. lots and lots of help and fancy accommodations? i couldn't have asked for anything more.
we met up with bunches of family and had a few days to soak in the sights before the wedding day and our return trip home the day following.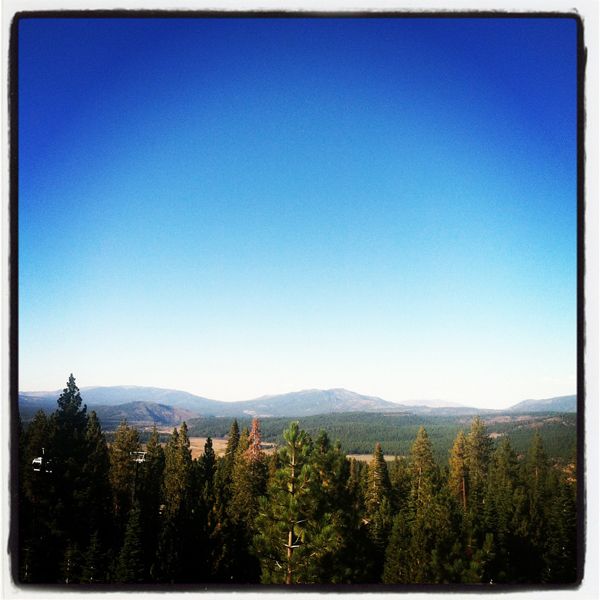 the view from our room. the
hotel
we stayed in is in the mountains – i can't even imagine how beautiful it'd be in the snow.
one of bonzo's keep-occupied treats for the trip was his own little
boom box
. he was pretty stoked on it and it's always a treat for me not to have to hear the song du jour five hundred times in a row. i packed his trusty
backpack
full of fun stuff – but way more fun than anything inside is just
wearing
the backpack. you know how it goes.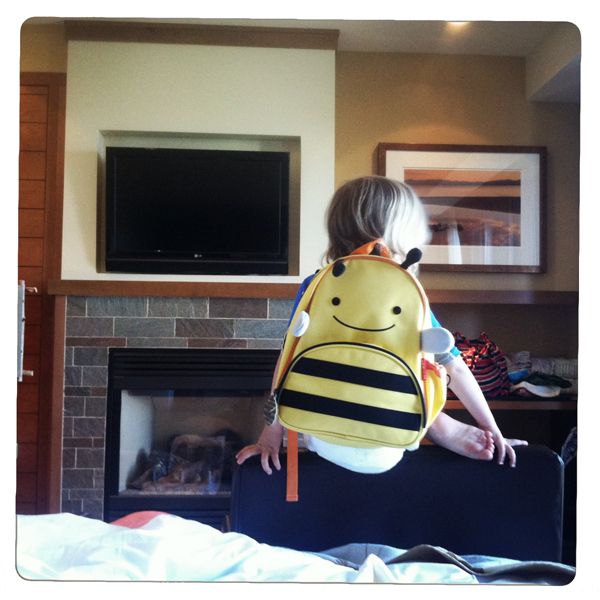 i've never seen someone more excited about a hotel room in my life. he got pretty comfortable there pretty quickly. and was completely floored by room service. "they bring breakfast to our
room
?!" he was into it.
baby sister got early morning cuddles with her meme in her adjoining room. good stuff.
this girl. i love her so much it's crazy.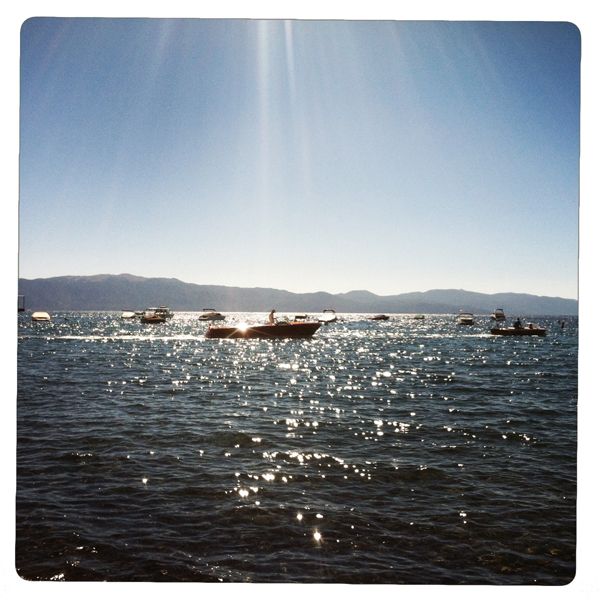 we drove down to the lake for breakfast and exploring one morning. the sky is as blue as it gets and the air smells so good.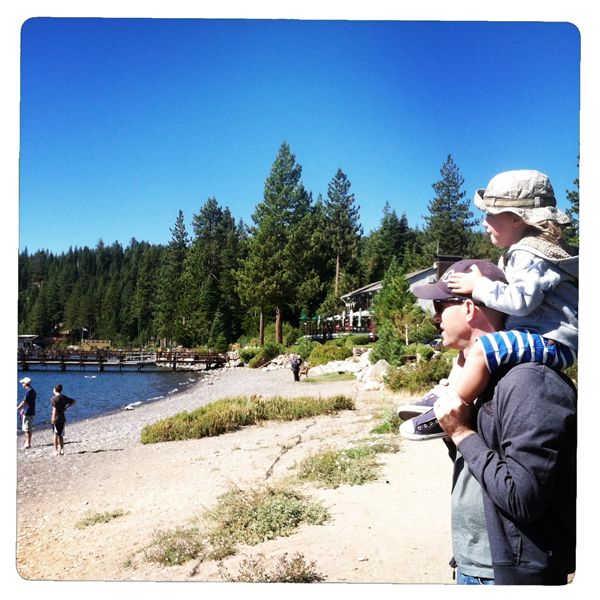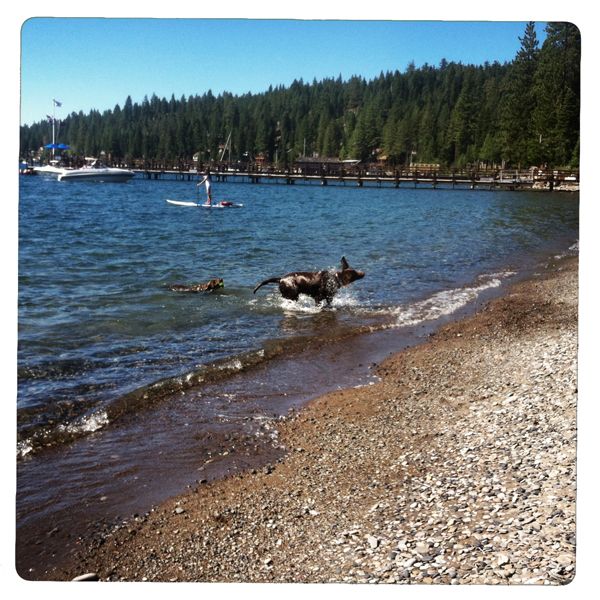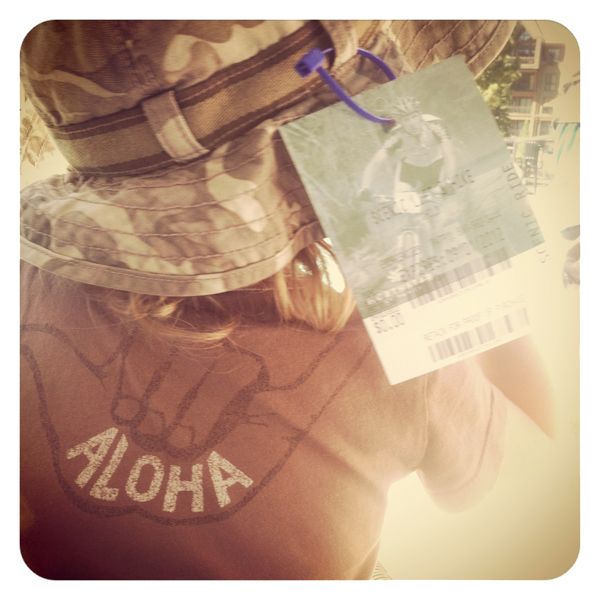 later that day, bonzo and chooch took a guys-mission on the gondola to the top of the mountain to check things out further.
then they met up with my mom, me and baby sister and some of my family – poolside on our girls-mission which included chaise lounge chairs, lunch and sunshine.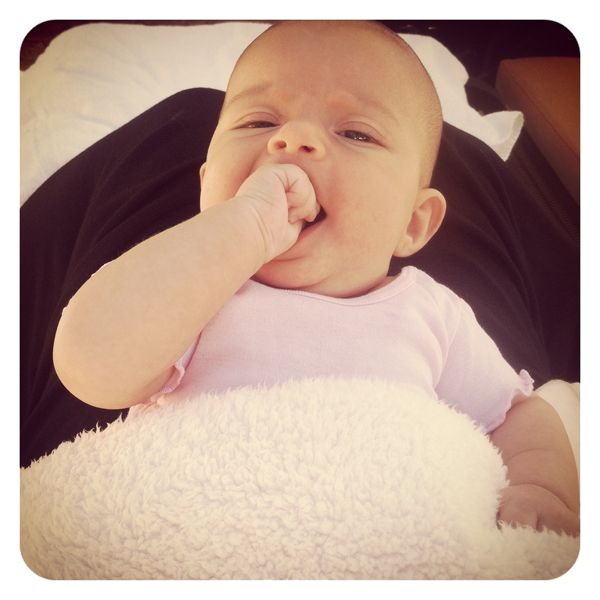 baby sister had her right fist for lunch. hands! they've been discovered and thoroughly enjoyed since.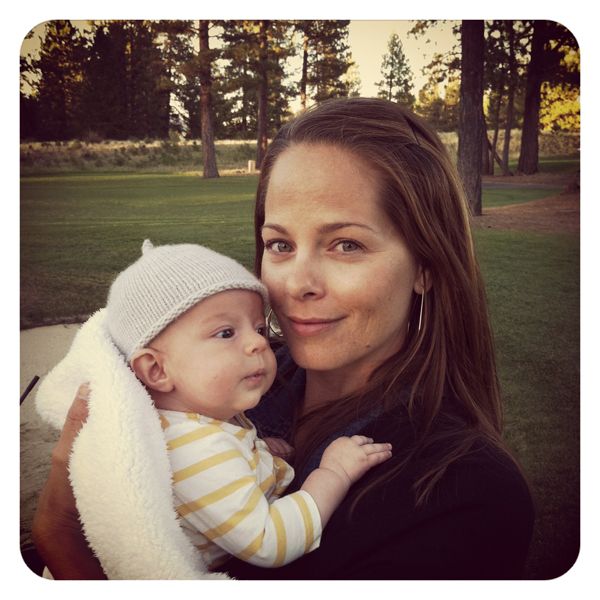 at the rehearsal dinner with my best girl. it got pretty chilly once that sun went down – the little cashmere beanie i knit her before she was born is almost too small to keep her sweet noggin warm.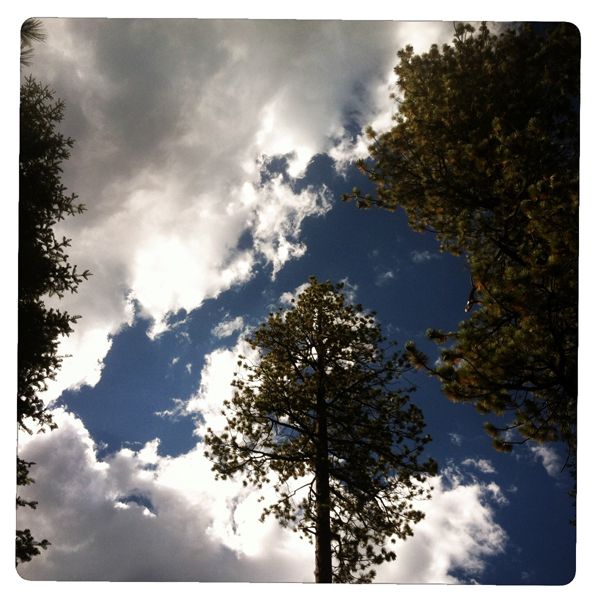 wedding day blue skies.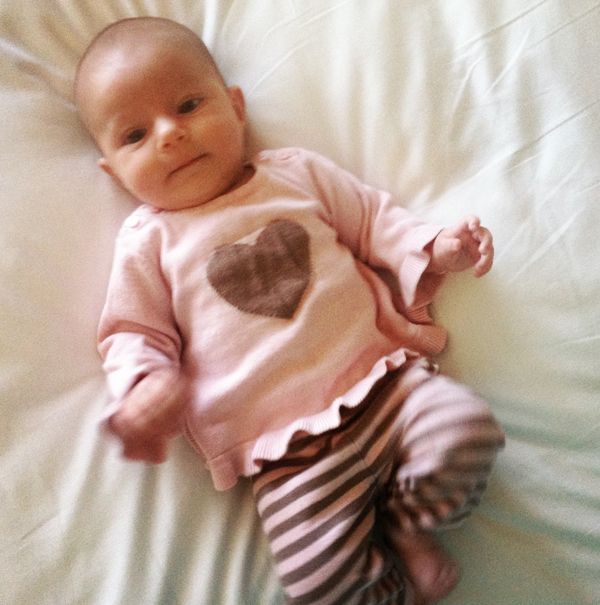 wedding day look!
mind-blowing reception. gorgeous beyond words. bonzo was exhausted and overwhelmed by the post ceremony celebrations – all the hootin' and hollerin' and toastin' had him a little spun out. but i managed to get him out on the dance floor and we shook it together for a few songs. then he was
begging
to get out on the "dancing floor" some more, more, more!
the sleepiest post-party bonzo was all that remained.
and nothing wipes a guy out more than a busy vacation and a long drive home. in 100º weather.
we made three stops on the way up and three on the way back. it was probably about 98º in the shade but when a guy's gotta scoop with his trucks, he's gotta scoop with his trucks. meme's a good sport.
it was a fun, fun trip. and the sense of accomplishment – traveling with both kiddos! – was pretty rad, too. but, as always, there's no place like home. i love going new places and i love coming
home
.