i always love hearing about how other people – okay,
moms
– streamline and organize and what they're using and loving. so here's a little round-up of what's helping keep this boat afloat these days.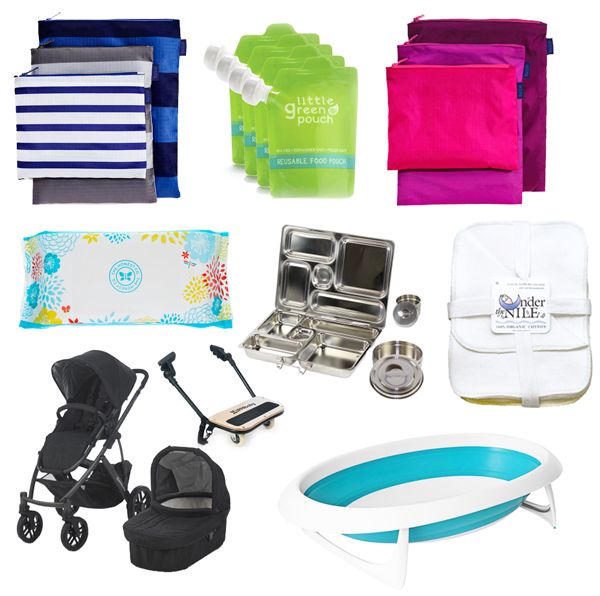 baggu zipper bags
: i got a his and hers set of these to keep things organized in the diaper bag and i'm so stoked i did. extra clothes, diapers and all the other little must-haves that would otherwise be buried and hard to find are now tucked away neatly – and more importantly, accessibly.
little green pouch
: i haven't ordered these yet but plan to. i'm not the biggest fan of eating on-the-run but i do buy the
pouches
bonz likes best from time to time because their convenience can't be beat. but i'm thinking these could be a nice addition to our snack repertoire. love the idea of filling them up with all sorts of yummy, healthy things.
honest wipes
: hands down the best wipes ever.
ever
. the end.
planet box
: so bonzo started a little preschool in september – more on that later, i hope. he goes from 9 'til noon-ish two days a week and i pack him a lunch. enter: planet box. now, as lunchboxes go, this one's a bit of an investment (we got the rover system which comes with a bag and ice-pack insert) but i can't even tell you how worth it this thing is. i open it in the morning, fill each space with yummies, close it and pack it. done. it's dishwasher safe, and so handy because it's all one piece – no separate containers and lids to keep track of. this thing rules.
under the nile washcloths
: softest little washcloths for
mushy's
baths. they're great.
uppa baby vista
: oh i love good, well thought out design. this stroller is
awesome
. i never really used a stroller for bonzo. i had/have our
bob
for our morning walks but other than that i carried him in a baby carrier and loved every second of it. things haven't changed much in that regard – though our morning walks look a bit
different
now – but baby sister's definitely getting more... um... practice in the stroller than bonz ever did. one of the dozens of reasons i love our stroller is that she can hang out in the bassinet and have lots of room to kick and move freely. she naps in it and i can count on always having a clean place to changer her diaper. then when she's a bit older i'll switch out the bassinet for the seat. i seriously
love
our stroller.
uppa baby piggyback
: this is bonzo's big brother skateboard. it's perfection. it snaps on easily and he rides when he wants to ride but can hop off as he needs to, too. plus now that mushy's a little older, they can make each other squeal while we stroll. i love not pushing a double stroller while we're out and about but love that bonz can hitch a ride when we're in a parking lot, busy store or when he needs to save his energy for going bonkers in the backyard.
boon naked baby bathtub
: such a simple pleasure, this tub is. it hangs up when it's not in use and is easy breezy to use when it's bath time.
so there you have it – some things that i'm loving lately.