it's a little crazy how quickly the time is flying by. i guess it's the ultimate parenting cliché for a reason: time goes by
way
too fast.
mushy is eight months old.
eight
. months. old. she's my baby girl. she's as sweet as she is cute. such a content little soul.
she started saying mama around christmastime. actually, the first time she did it was over thanksgiving weekend. it started out as "maaammmaaammmaaa" when she wanted me to hold her. chooch and i looked at each other and he said, "um, did she just say what it sounded like she said?!"
i chalked it up as a coincidence and that she was just learning how to make new sounds. but she kept it up and it was always when she wanted me. she did all her other babbles when i was holding her – but reserved that one for when she was looking for me or needing me.
by christmas it was clear as a bell, "mmaaammaaa!" and it's only gaining momentum. oh it's a sweet sound, that breathy little voice saying my name. sometimes when she wakes up in the middle of the night she'll just say, "mmmammma" in the dark before i scoop her up. and sometimes she pats my chest while i hold her and proclaims, "mmmammma".
we started solids a couple weeks ago because she was starting to seem interested. it was a no-go. she
is
interested in playing with a spoon and playing with anything – food or otherwise – we're involved with but she is absolutely
not
interested in putting something that tastes like food in her mouth. we're in no rush, mushy. take your time.
separation anxiety is in full swing. she sure likes to be as close to me as possible for as long as possible. it's a little more challenging than it was with bonzo because, well, i have bonzo now, too. but she's going with the flow. it all works out.
and just look at that face: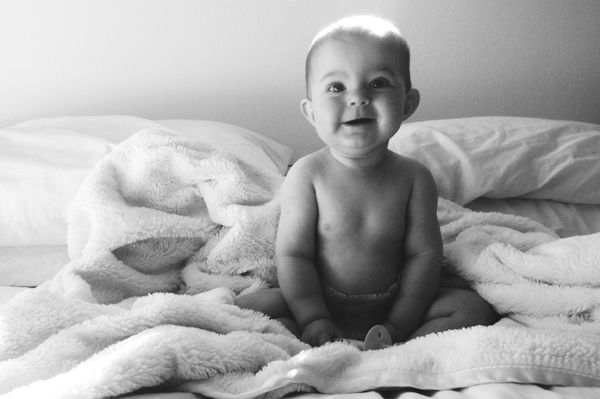 it's kind of crazy to me that i wondered how a new little soul would work in our family. i just couldn't imagine the new dynamic. i knew i'd love our new addition but i absolutely couldn't wrap my head around how i could possibly love another baby when my heart was already bursting and overflowing with love for bonzo. it's
insane
to me that i ever questioned it. i look at her sweet face and literally ache because i love her so much.
of course i do the same when i look at bonzo, too.
this guy of mine. he's just the best little dude ever. he's a cautious guy, that's for sure. slow and steady wins the race for bonzo. he's not the biggest risk-taker you'll ever meet (and i'm not complaining) but he's starting to branch out a bit – in his own ways – and watching him feel pride in himself for accomplishing something on his own timeline continues to fill
me
with pride.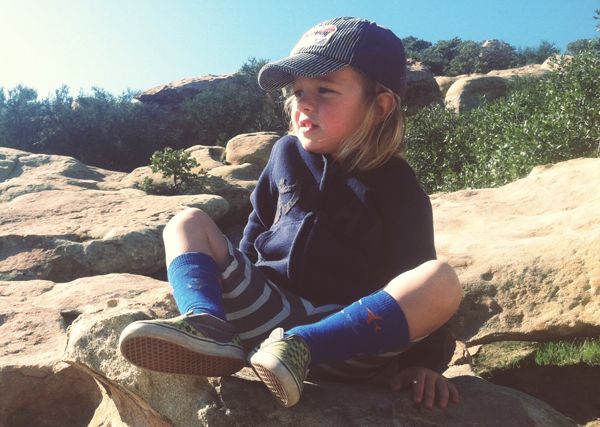 he's becoming such a little boy. traces of babyhood are fading fast. i still see glimmers of them but he's a full-blown little kid. i almost referred to him as a toddler the other day but just before the word hit my lips i caught myself. he's a
preschooler
. full on. three and a half. he's curious and smart, sensitive and kind and words cannot express how much i adore him for being
exactly
who he is.
chooch and i won the jackpot twice somehow. our little boy, our baby girl. we couldn't feel luckier.