april was a big month for mushy.
she learned to
clap
and
point
in its earliest days, and now she's headed into may, a bonafide crawler with one tooth and another on its way!
yesterday i set her down on the sheepskin rug at the foot of bonzo's bed while i snapped a photo of him being adorable and then when i turned around, there was mush: holding onto the bed, standing up. it took me a second to register what had just happened. she's been trying for the past week or two with no luck. but bonzo's bed is quite low and she could fudge it by tugging on the covers for leverage but she did it. and was as pleased with herself as we were for her!
it's no wonder she's been so bananas lately – so much is happening. this girl wants me to hold her, hold her, hold her. not so much anyone else. it's so amazing – if not a bit exasperating – to be needed this much. but it's all so fleeting, i remind myself. she needs me, i'm here. that's really the long and short of it.
and her sleep has hit the skids. if i could devote my days to her getting proper sleep (like i did with bonzo!) she'd sail right through this stage (just like bonzo!) but life just doesn't permit it these days. i'm in process of making peace with the differences between their realities and just not comparing the two. it's not fair to anyone, myself included.
i love her.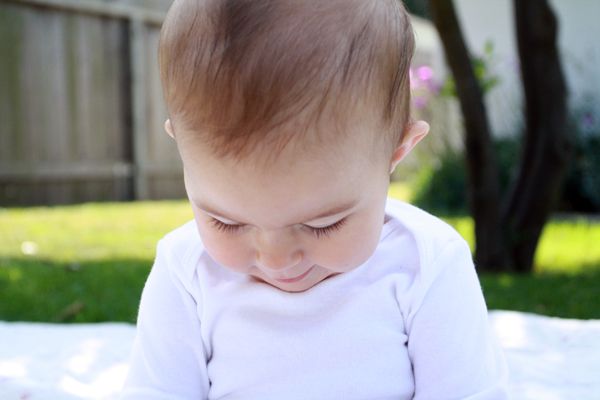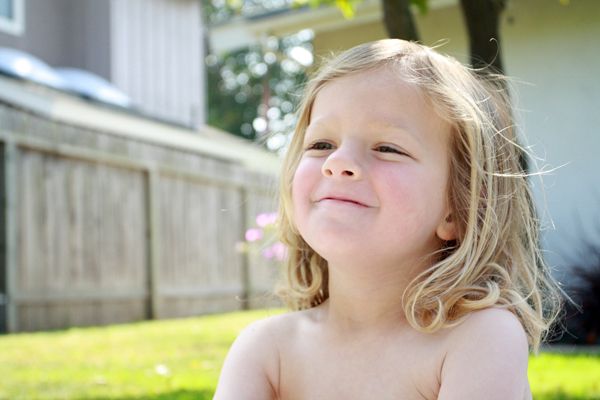 then there's this guy. he tells me regularly, "when i look at your face, my heart bursts with love!"
i know the feeling, bonz.