both my babies have summer birthdays. in fact, their birth dates are just two days shy of being exactly one month apart – hers in june, his in july – making the two of them just one month shy of being exactly three years apart. got that?
mushy's birthday came one month after what happened. it's hard to say (type, or think) "
when she had her stroke
" so
what happened
covers it for now.
i hardly had my feet underneath me enough to do much of anything – let alone plan a first birthday party – but just days before her special day, i sent out a late night text to two close friends and asked if they'd join us for a backyard celebration. they texted back a resounding "yes!" so we had them – along with their kids who are the same ages as bonzo and mushy – and the grandparents over for what turned out to be a lovely little party celebrating a very lovely little girl.
my first
girl
party. i'll admit – it was fun to think pink.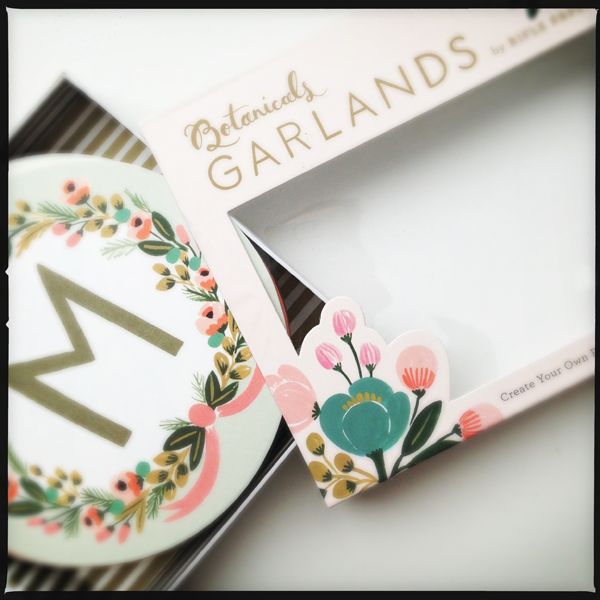 instant classic
party garland
. i asked bonzo if we should string it to say "happy birthday mushy" or use her real name. he thought we should have it say mushy and i agreed.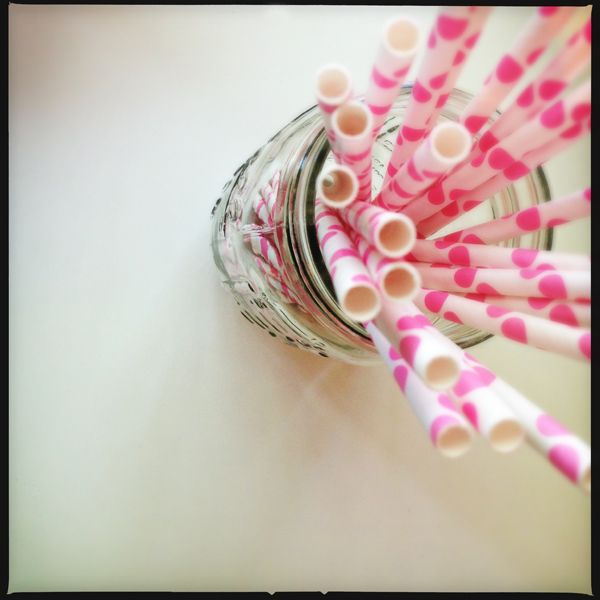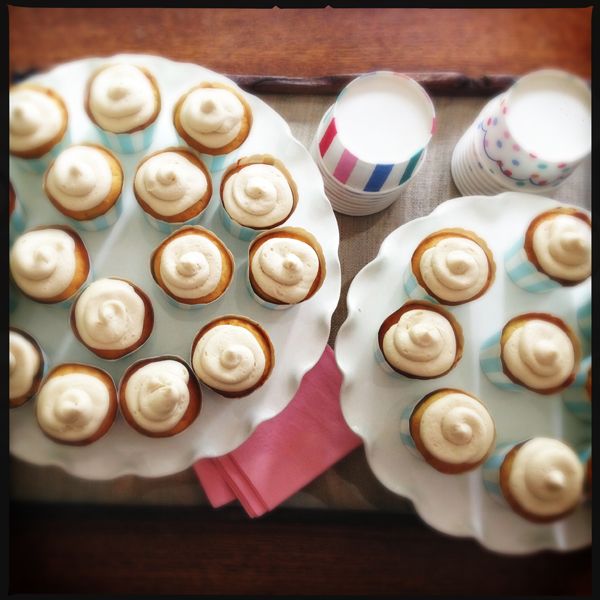 i don't care how last minute a party is, i'll still make the cake and buttercream frosting from scratch!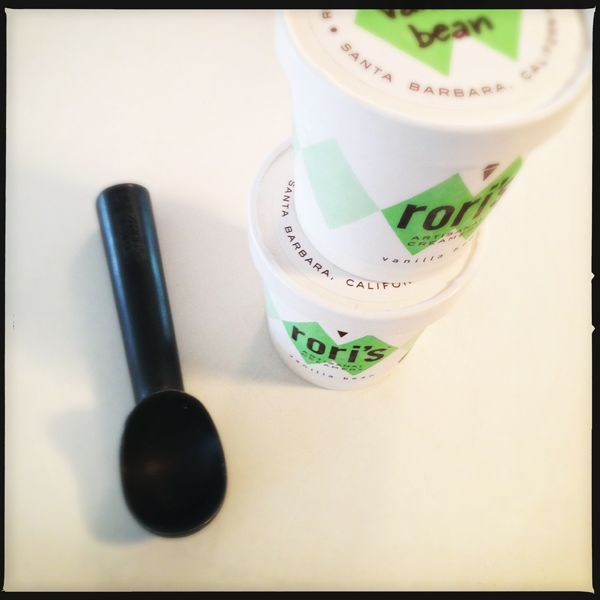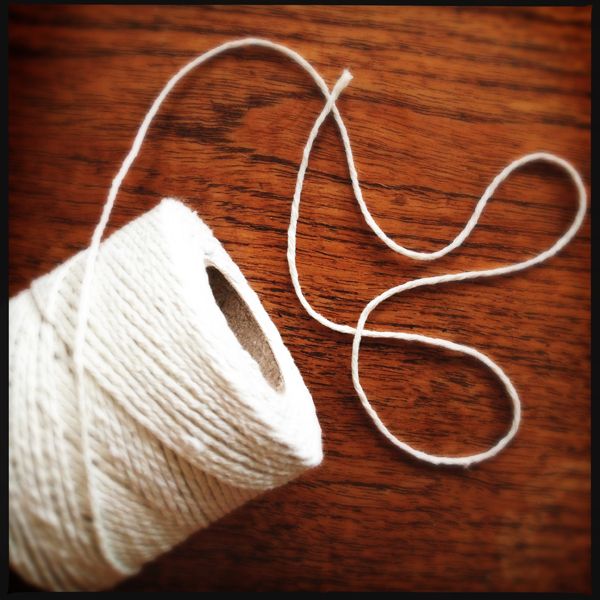 quick party tip: if you order balloons, bring along a spool of cotton twine and ask them to use that instead of the standard curling ribbon if you're so inclined. the twine costs next-to-nothing, they're always happy to do it, and the finished product looks a whole lot cuter. i think, at least.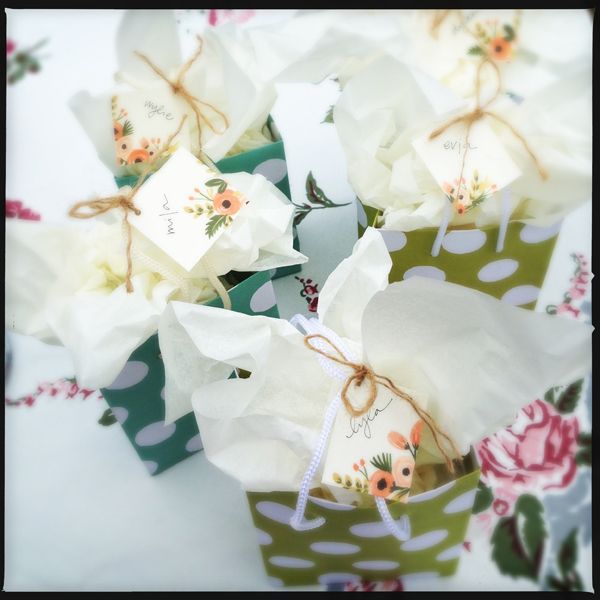 favors for our little friends. two sets of siblings. they each got one of our favorite little books – one about
sweet baby animals
and a
little richard scarry number
. they're the perfect size (super mini!) and perfect price for a little something that'll get used and enjoyed rather than end up in a junk drawer.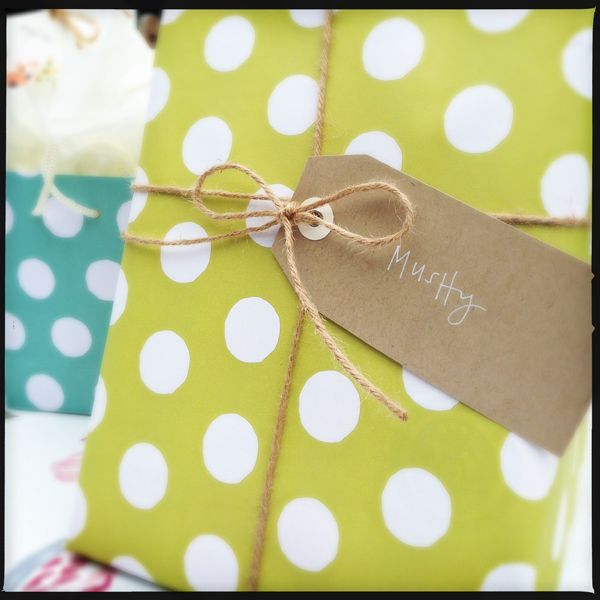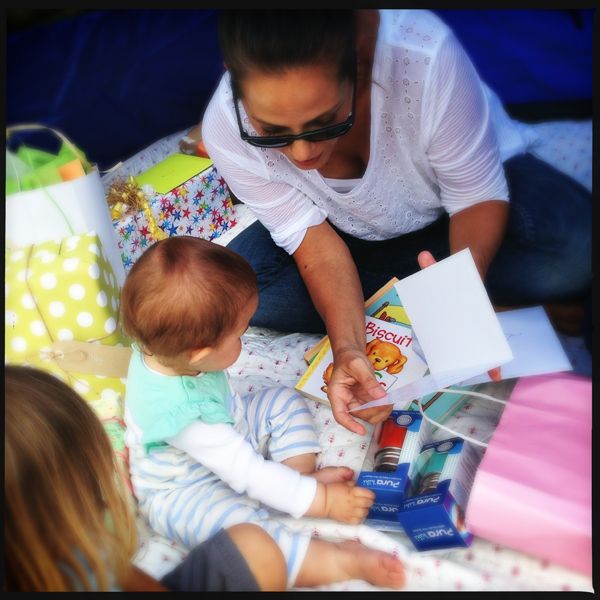 this girl got lots of great presents but, of course, thought the tissue paper was the best part. (sidenote:
pura sippy cups
, above, are the very best. would highly recommend them!)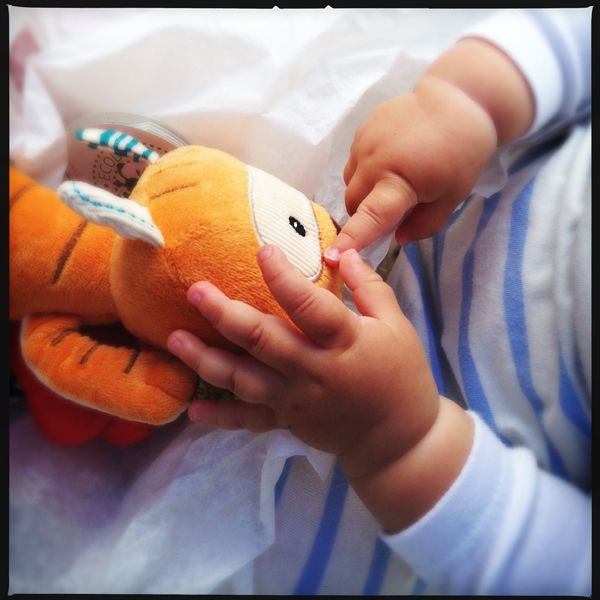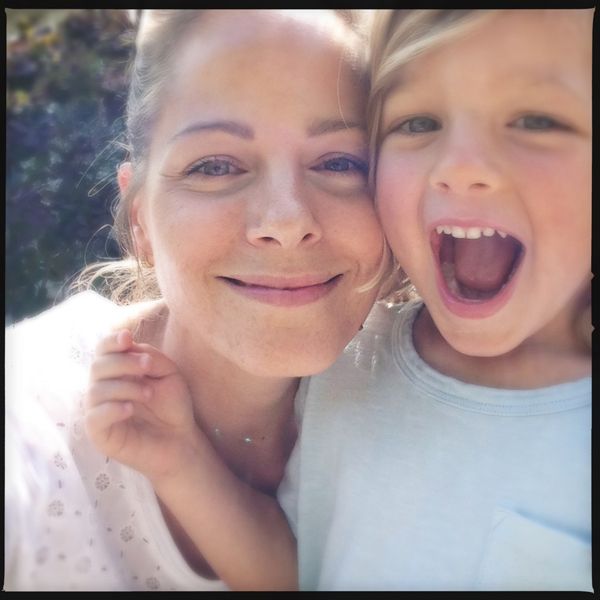 the big kids took to the sandbox...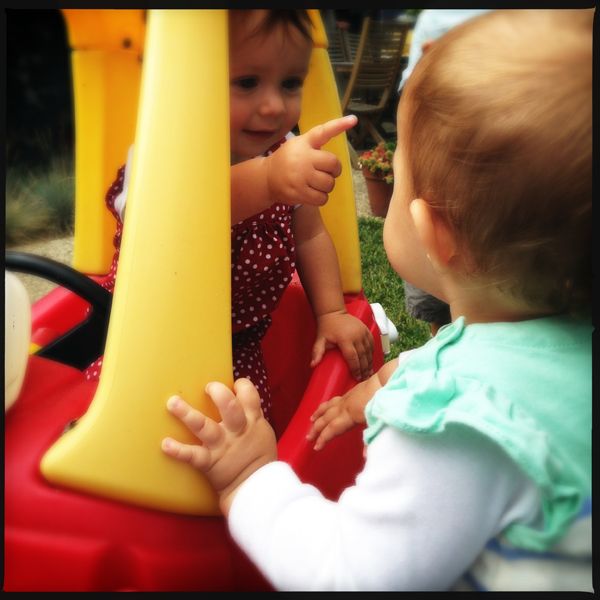 ... and the littles were just little and sweet.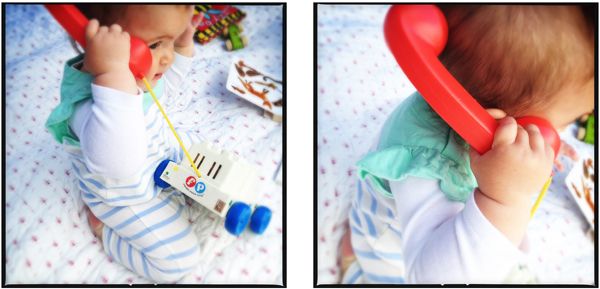 mushy took a few important calls. she held the phone up and said, "yay-oh!"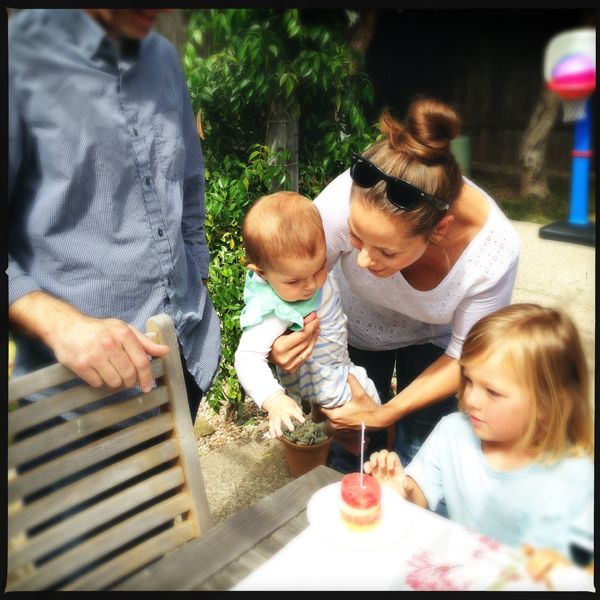 her first birthday cake was just like bonzo's was: honeydew, cantaloupe and watermelon cut with biscuit rounds and stacked with a tall, skinny candle holding it all together.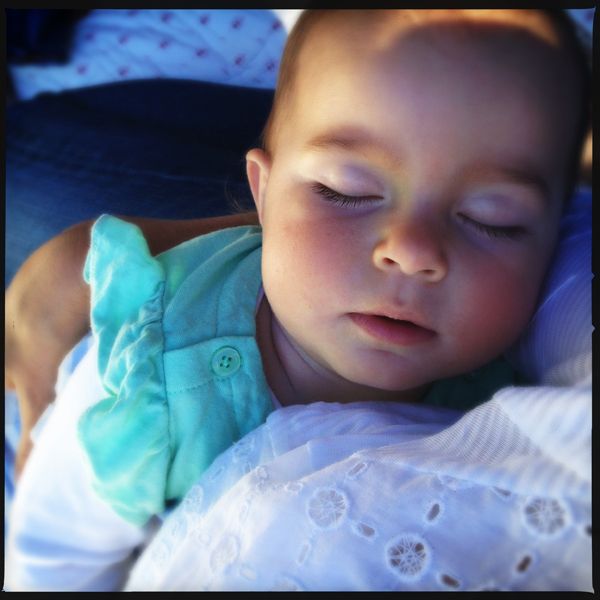 she almost made it to the end of her party.
almost
. (that face. my sweet little angel girl.
one
. words could never even come close to describing how much i love her.)
the next day she was back in the saddle, enjoying
one of her presents
thoroughly.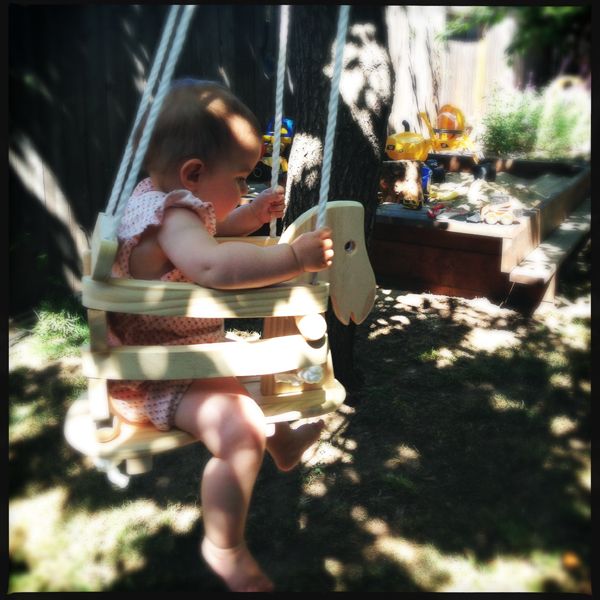 and then, just about one month later, came bonzo's big day. every morning for two weeks leading up to his birthday he'd wake up and sleepily ask, "is today my birthday, mommy?".
being a proper santa-barbara-boy,
he loves his rusty's pizza
. the place is an institution here, ask
anyone
. and when dinner preparation requires dialing a phone? let's just say that it's come in handy a time or two around here. not exactly the most nutritious meal in the world but you know how it goes.
anyways, we'd mentioned to bonz that there's an
actual
rusty's pizza parlor (several of them to be exact) that people eat at – the concept was a bit mind-blowing for him. he only knew rusty's to be giddy anticipation, a ring of the doorbell and pizza night at home.
so i had a thought: a pizza party at rusty's pizza parlor. the one both choo choo and i went to after sports games and for birthday parties growing up. i hadn't been there in years so i took a quick scouting trip with mushy one day before picking him up from preschool to make sure the back room still looked the same – fingers crossed the walls were still painted in frank webb's cartoons and that flat screened tv's didn't line them instead. and so it was: completely unchanged, a blast from the past, perfect.
i laid the idea on bonzo. he came unglued. he literally leapt into my arms out of sheer excitement when i asked him if he'd be down to have a pizza party at rusty's for his birthday. so we reserved the room, invited our friends and the deal was sealed.
i whipped together a little invite to make things official. (sorry mush. next year, i promise!)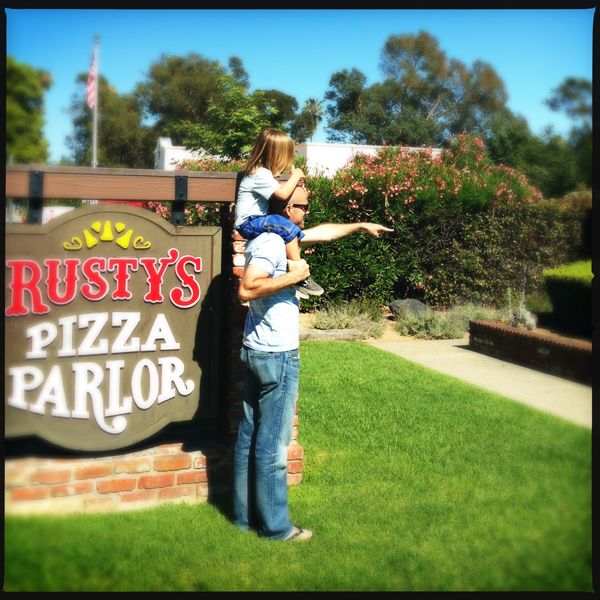 the hallmark of a classy joint is a hedge spelling the establishment's name out front. when i was little i thought it was the fanciest thing ever.
r-u-s-t-y-s.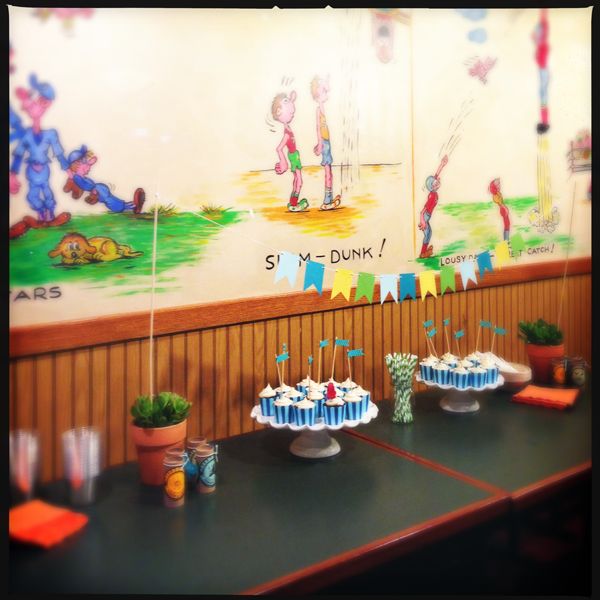 a few handmade touches to round out the pizza parlor vibe. we brought our own lemonade, cupcakes and decor. and
seedbombs
for party favors!
bonzo proudly and excitedly picked out a number four beeswax candle at whole foods two months prior to his birthday. we hung it with a magnet clip on the fridge and got giddy just thinking about lighting it. this guy doesn't like the happy birthday song. don't ask me why, he just doesn't. but he was so happy to have the candle lit for him while his family and buddies looked on. of course we lit it for each and every meal for the following three or four days.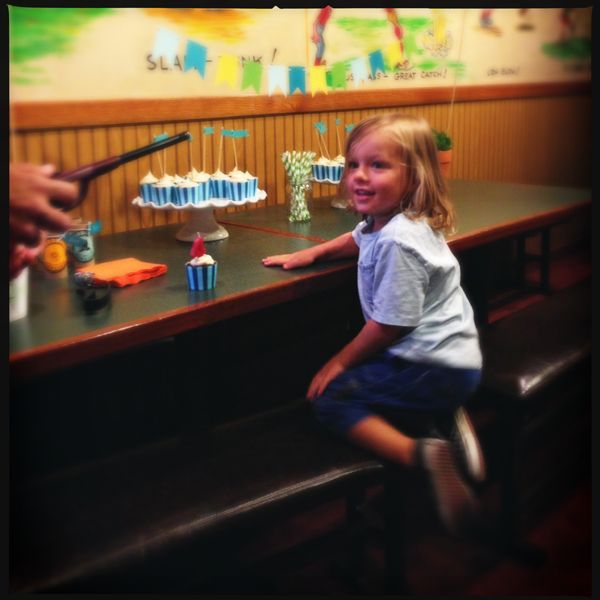 my baby is
four
. i look at his sweet face and my heart bursts and aches all at once. i love him so.
then on his actual birthday, just as we did
a couple years ago
, we headed up to the valley to pick blueberries. it was hot, dusty and fun – and has been cemented as a birthday tradition. a summer birthday does means
blueberry season
, after all.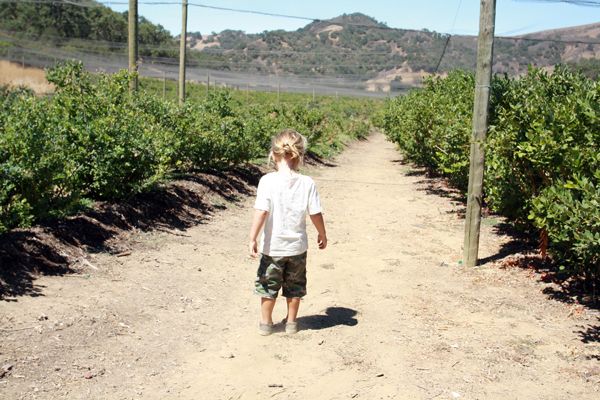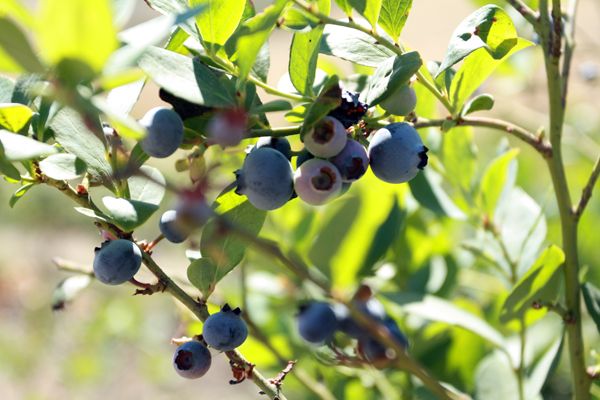 and there you have it. two very special people, two very fun birthdays, two very proud parents.