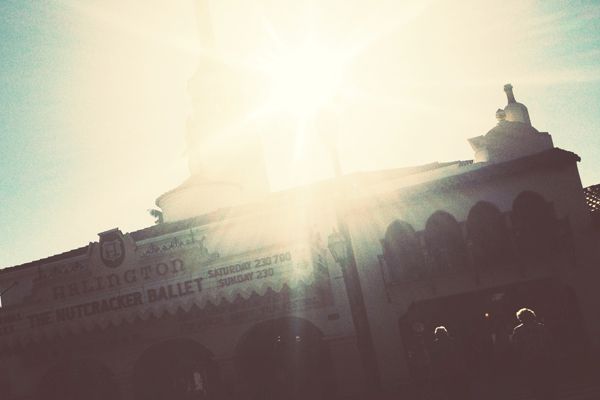 seeing the nutcracker ballet is a holiday tradition so many have and i can see why – what a beautiful way to celebrate the season.
this year, one of my oldest and dearest friends and i took our big kids – leaving baby sisters behind! – to the theatre to kick-off an annual tradition for ourselves.
we met for a sweet treat at the patisserie across the street before the show. bonz chose a croissant and his buddy chose a hot cocoa and, feeling quite civilized, we sat at a table for four and marveled at how nice it was that it was just the mamas and the big kids – no babies. it was a treat for us all.
i wasn't quite sure how bonz would do at the show. i mean, it's a two-plus hour ballet so i was fully prepared to take it as it came. i thought making it to intermission would be great, really.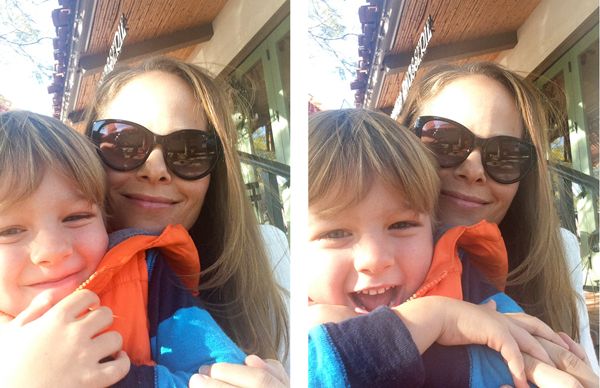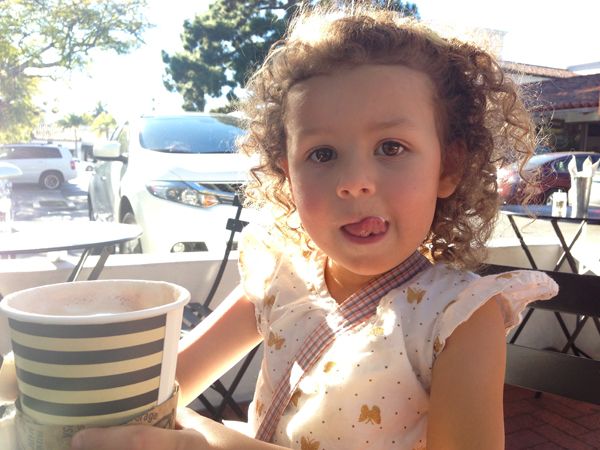 the show was at the beautiful
arlington theatre
in santa barbara. i saw my first nutcracker there, too. and i've been to so many concerts and movies there over the years – it's such a rad venue, classic santa barbara. the interior is set to look like a village complete with lit-from-within windows of little houses. (you can get a visual
here
– bummed i missed that show!)
our seats were in the third row on the far right aisle.
third row
! and no one in front of us in the first two rows which made it feel like we were in the first row. and we had a direct view into the side of the orchestra pit – by the percussionist no less – which bonz was so intrigued by.
when the curtain went up and the orchestra started, both kids' eyes got wide with excitement and wonder. i seriously could have sobbed. it was so sweet watching their reactions – getting to witness their first brush with such a thing, the amazement in their eyes.
at one point, bonzo's sweet friend leaned over and whispered to him, "they tell the story by dancing!"
bonz blew through the first act – complete with the cannon firing and the scary rats – like a boss. during the second act, after every applause bonz would whisper, "is it over?". finally i asked him if he was wanting it to be – to which he replied, "nope."
i was so proud of him. when there's newness, he's anxious. but he faced it and enjoyed himself thoroughly. it felt like quite the accomplishment – and the start of another wonderful holiday tradition.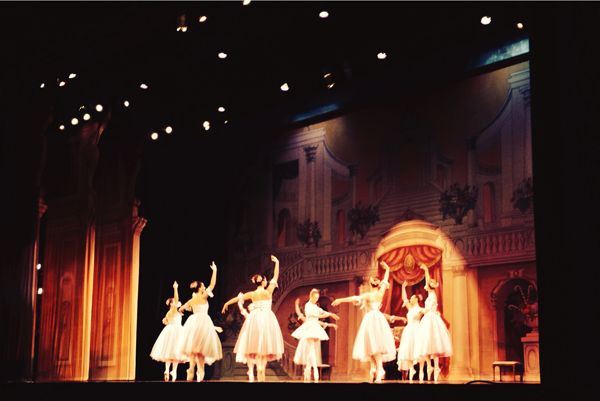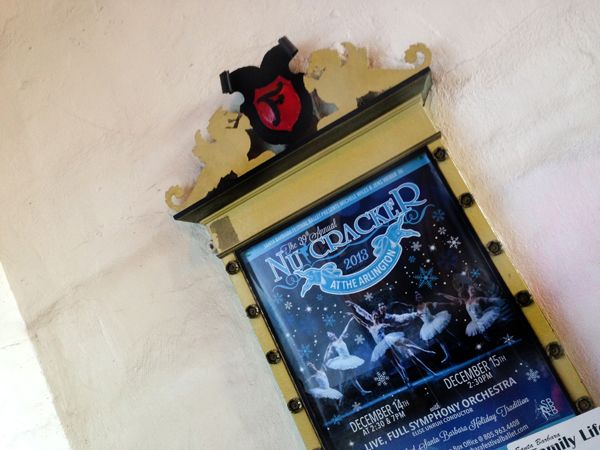 see you next year, nutcracker!