after bonzo's last trim he casually said to me that night, "i want my hair to be short and stay short."
gulp. he's always had long locks. they're his jam.
it came up a few more times – always in passing – that he was wanting short hair. and as hard as it was, i scheduled the appointment knowing we were in for a drastic change.
it's his hair, it's his call; he is not his hair; it'll grow
: all on mental-repeat for me.
i love that
he
had no reservations, no hesitations. to him, it wasn't a big deal at all. meanwhile i was trying to channel a little bit of his calm because, to me, it was a huge deal. it felt like a serious end-of-an-era, a big letting-go.
and i know. it's just a haircut but it felt like so much more to me – big lesson in impermanence and non-attachment, really. deep stuff for a trip to the salon, right?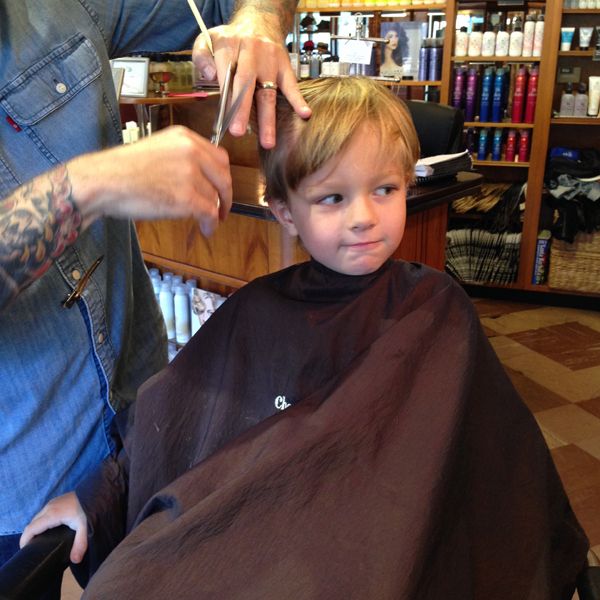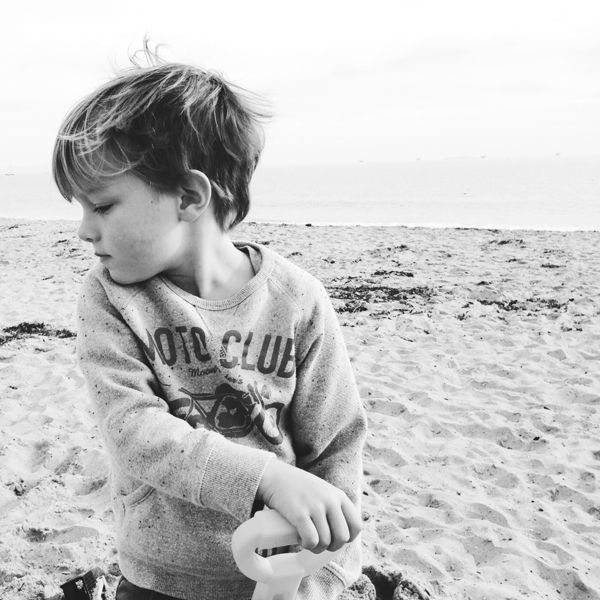 ps:
his first haircut!