i don't know if it's the warmer weather or the constant state of
busy
that's synonymous with being bonzo, but a certain someone's appetite has been quite hit and miss 'round here as of late.
thankfully he's almost
always
happy to have a little smoothie – or smoovie, as he calls them – so of course i take full advantage of the situation and pack 'em full of healthy stuff to keep his bitty tummy full and happy.
for the base, i always use
unsweetened coconut milk
which is as yummy as it is healthy... and from there, i throw whatever i have on hand in the blender.
some usual suspects:
frozen bananas
strawberries – fresh or frozen. most often frozen.
frozen spinach – i buy baby spinach and freeze it then throw a handful in every smoothie.
blueberries – we have a ton in the freezer from our recent trip to the blueberry farm.
peaches – right off our tree!
flax/dha oil
almond butter
full fat organic plain yogurt
probiotic powder
i throw it all in the blender and blend blend blend – and once it's almost done, i hit the liquify button and whirl it for another few seconds which helps get the spinach and other bits super tiny and makes the mixture, well, a little more liquid – which means it's easier for bonzo to drink out of a straw.
straws make even the yummiest things yummier.
satisfied customer.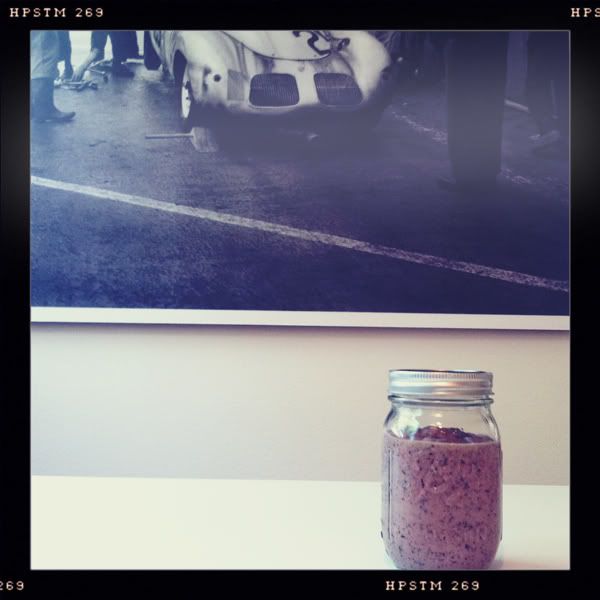 i always make extra to store in a jar in the fridge for quick late afternoon snacks – just give it a shake, pour and sip.