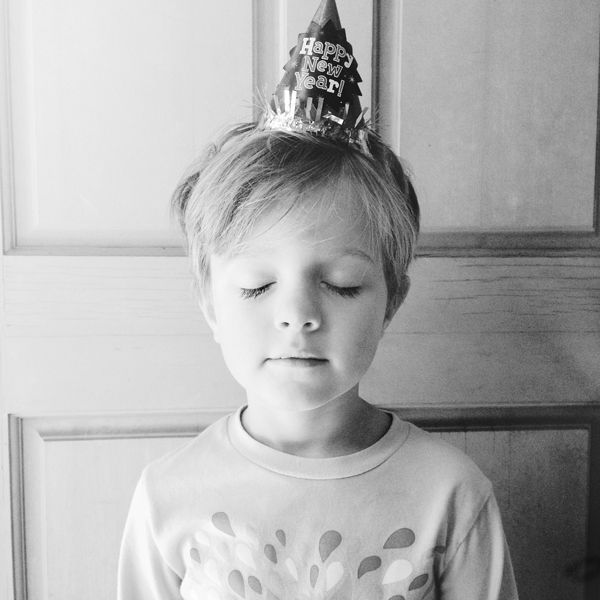 i've noticed in the last few days that people are either decidedly very into resolutions or very anti resolutions – and it's made me laugh because i can so totally identify with both camps.
on one hand, i think it's rad and totally healthy to take stock of the previous year and set intentions for the upcoming one. to recognize where there's room to grow and ways to change, to see the new year as a fresh start. i've been knee-deep in this mind set for the last week. i've been thinking of where i was
last year at this time
and reflecting on what still needs work, what's changed and what hasn't and taking note about my aspirations for the year ahead. and to top that off, i have the most
insane
case of spring cleaning fever in the world – it's like pre-baby nesting times twenty. to ring in this new year, i want to purge, clean and organize every square inch of my house
yesterday
. it's the clean-slate thing, i can see how it makes people want to get their shit together.
but then the other side of the coin is the anti-resolution. and i get that, too. we should live the way we know we should and treat ourselves the best we can regardless of what the calendar says. and when we stray – because we always will – we should notice it without judgement and get ourselves back on track.
so i'm split on this one. and i think i'll just take a scoop of both: my personal resolutions or intentions and permission to live the way i know i want to – and know i can – without the pressure of perfection.
one thing, though, that i can take a firm stance on is that i've never been one to give a year the boot as it nears its end. to be so thoroughly disgusted or beat down by it that i want to see it go. and 2013 was a doozy – quite possibly the most difficult year on record. but even so, it's hard to say goodbye to it.
i can honestly say that the only drawback of motherhood for me is how painful the passage of time can be. babies become toddlers and toddlers become kids and life gets lived and it all just happens way too fast for my heart to handle.
but we said our farewells to 2013 and i'm looking forward to a new year, full of growth, possibility and adventures great and small.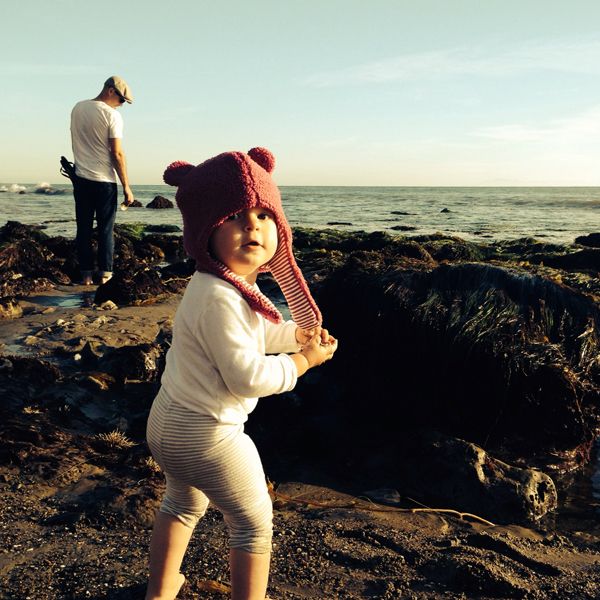 we took a beach walk on "our" beach on new year's day – bonzo, chooch, mushy, my mama and me. it's ours because it's just a block or two from where the chooch and i both grew up and where our parents still live. so it's as "ours" as any beach will ever be – it's like home, really.
we are in the midst of a
king tide
– which basically just means the high tides are very high and the low tides are very low – and arrived on the sand at the lowest of the low tide. both kids were in hog heaven. so, of course, were we. what a way to welcome a new year.