years ago i used to drink soy milk with my coffee thinking it was healthier. now i
cringe
just thinking about it because i know better and do my very best to avoid all soy that's not fermented. even so, i know my diet is not completely soy-free. it sneaks in despite my efforts to eat whole, unprocessed foods – it still lurks in ingredients lists but i do my best.
finding the perfect milk to accompany my morning cup of coffee has been a doozy, let me tell you. when i dropped soy milk, i went to coconut milk feeling pretty great about that decision – it tasted amazing and was infinitely healthier. then i started hearing about carrageenan, how it's in practically every non-dairy milk in the grocery store (even at whole foods. sigh.) and how it's not good for you. it's a thickener that's added to numerous products and it's derived from red seaweed. it may make you think it would be okay to ingest since it's from a natural source but it's
so
highly processed by the time it's in foods and can cause inflammation and is generally no bueno for one's digestive system. so i started looking for alternative brands of store-bought milk that would be a healthier alternative – which wasn't the easiest task. it felt like i was trading one issue for another. no carrageenan for other iffy ingredients, including synthetic vitamins.
then i started
making my own nut-milks
to avoid the whole issue altogether. it's easy to do and of course is the healthiest way to go, but as easy as it is, somehow it just wasn't shaping up to be sustainable to have it on hand all the time. proving that, yes, i am addicted to my morning cup of coffee (and i like it like a latte: mostly milk with a splash of espresso) and am not the happiest camper if i'm not good to go at 7 o'clock with what i need.
so i've been alternating between a
store bought
(and
not
nutritionally ideal) almond milk, and making my own nut-milks. sometimes i'd go a couple weeks without making my own, sometimes i'd go a couple weeks without buying it. and it was working. then i stumbled across a little tid-bit on
instagram
and had a serious ah-ha moment: a partially-homemade coconut milk but one that you can take to the bank – no shitty ingredients, no hassle of soaking and straining almonds, but rich, creamy milk you can drink by the glass, make a smoothie with or, ahem, fuel your morning addiction with.
and hello, it's so easy it's not even funny. all you need is a can of organic coconut milk and water. well, and a blender and maybe a few other additions if you please.
you take a can of organic coconut milk, dump it into your blender, add 2 cups of water then blend to combine. it'll last in the fridge for a couple of days.
i doubled it to make a little extra – here's what i did:
2 cans of organic coconut milk
3.5 cups filtered water (this makes a thick milk, almost half-n-halfy. use more water to thin)
dash of sea salt
splash of grade b maple syrup (raw honey would be rad, too)
splash of vanilla extract
all into the blender, whiz to combine, pour into a pitcher and into the fridge it goes. done and done.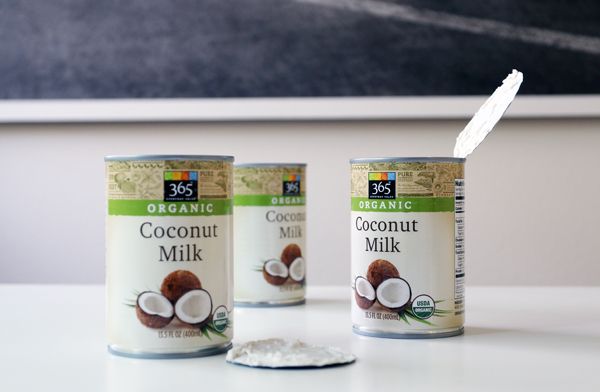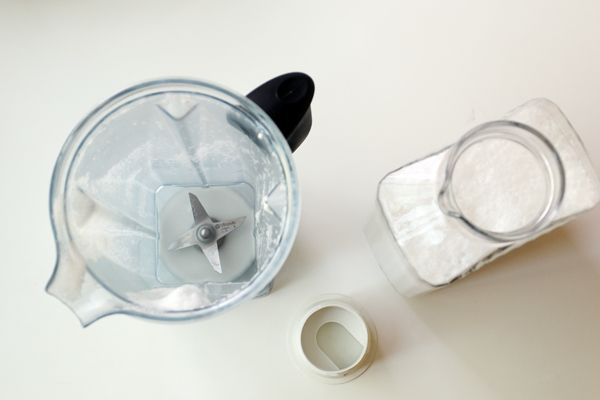 so simple and easy and healthy. and so nice to have another milk to add to my repertoire – i may never buy a milk from the grocery store again.
full credit for this delicious idea goes to madeline of
madeline nutrition
– a holistic nutritionist who just so happens to be based in my home town! her
instagram
is so totally worth a follow, friends.
and
here's a handy guide
for spotting – and avoiding – carrageenan in foods. oh and i'm leaning more towards
native forest organic
coconut milk because their cans are bpa free. it's always something, ain't it?