when i posted the
giveaway
for
the book
last week
,
i was equal parts excited and nervous. i was excited to be doing my first giveaway but i had no idea what the turn out would be – and let's face it: no one wants to put something out there and hear crickets chirping in response. i was giving away three copies of the book and, well, didn't want to have to ask my mom, sister and best friend to enter if the comments section wasn't filling up on its own. not that the book's not worth lining up around the corner for, of course.
so when i saw the first three (unsolicited!) entries i was stoked.
phew
. but then they just kept coming and i was so giddy to see them pile up. sixty one in total – hooray!
on a side note, it sort of changed the way i look at giveaways, to be honest. and in perfect timing because, as luck would have it, there will be another giveaway over here in the very near future. and it's a good one.
anyways, i do realize that there are plug-ins and programs to handle giveaways but i decided to keep it low-fi over here. paper, not pixels.
i printed out the comments and cut them into strips under bonzo's supervision and direction. we folded them in half and dumped them all into a big bowl then swirled them around.
then hands in to pick the lucky winners. bonz picked two and mush picked one.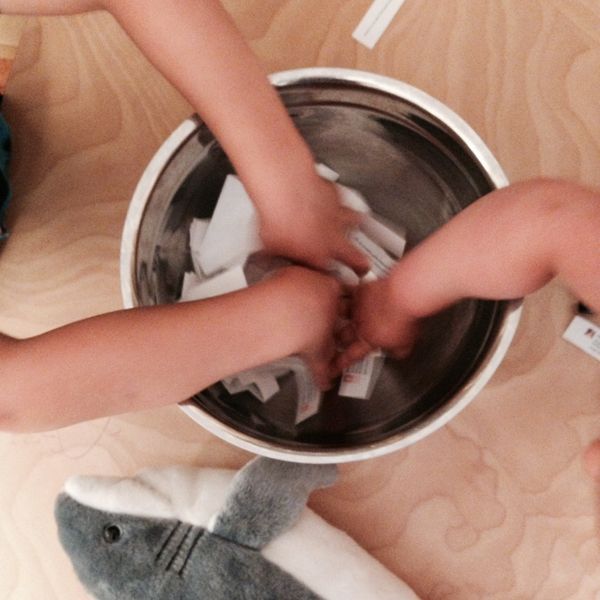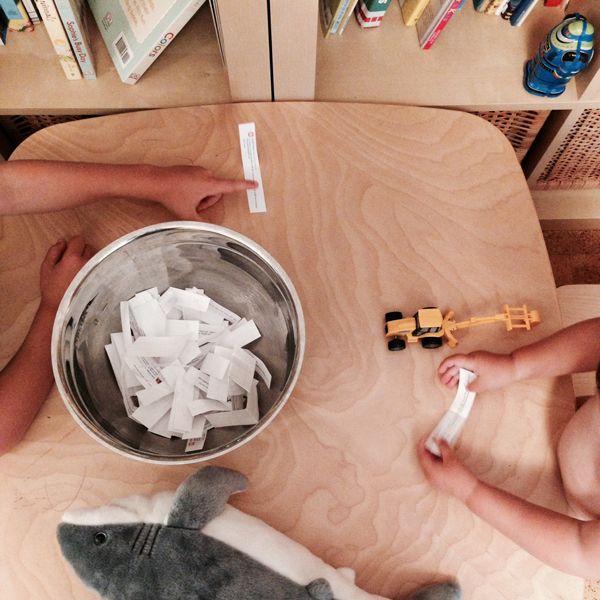 congratulations, kate, amanda and sonja!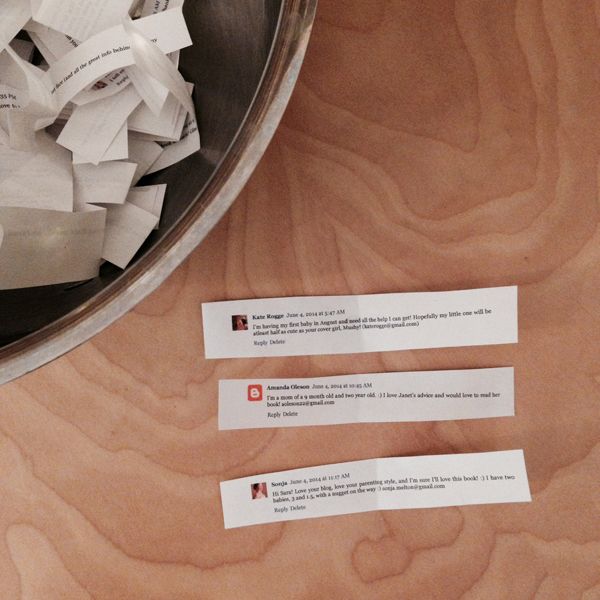 after we got our three winners, mushy proceeded to pick every last entry from the bowl. she wanted everyone to win and truthfully, so did i.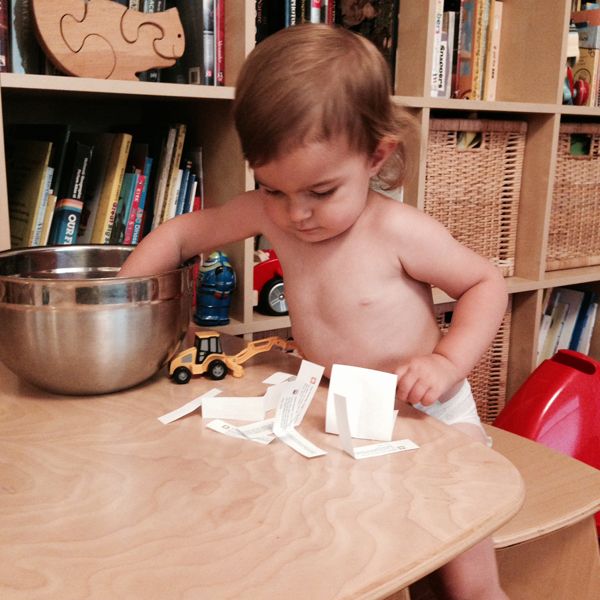 big thanks to everyone who entered!